Transforming the Traditional
Our Award-Winning Cable Machine
ORDER ONLINE
Model Overview
Dimensions (cm)
20 x 40 x 215
The NOHRD SlimBeam's space-saving design and stylish look set it apart from other weight stack systems. A revolutionary upgrade to conventional cable machines, the SlimBeam is a commercial-grade weight stack with a height-adjustable dual cable pulley system. Suitable for use in fitness studios, residential gyms, and everything in between; the SlimBeam is a versatile and multi-functional piece of resistance training equipment that enables strength training exercise for every muscle group. The SlimBeam's 75 kg weight stack comprises 15 x 5 kg durable rubberised weight plates
WATERROWER | NOHRD
AESTHETIC, FUNCTIONAL BRILLIANCE
Seamless Fusion of Style & Performance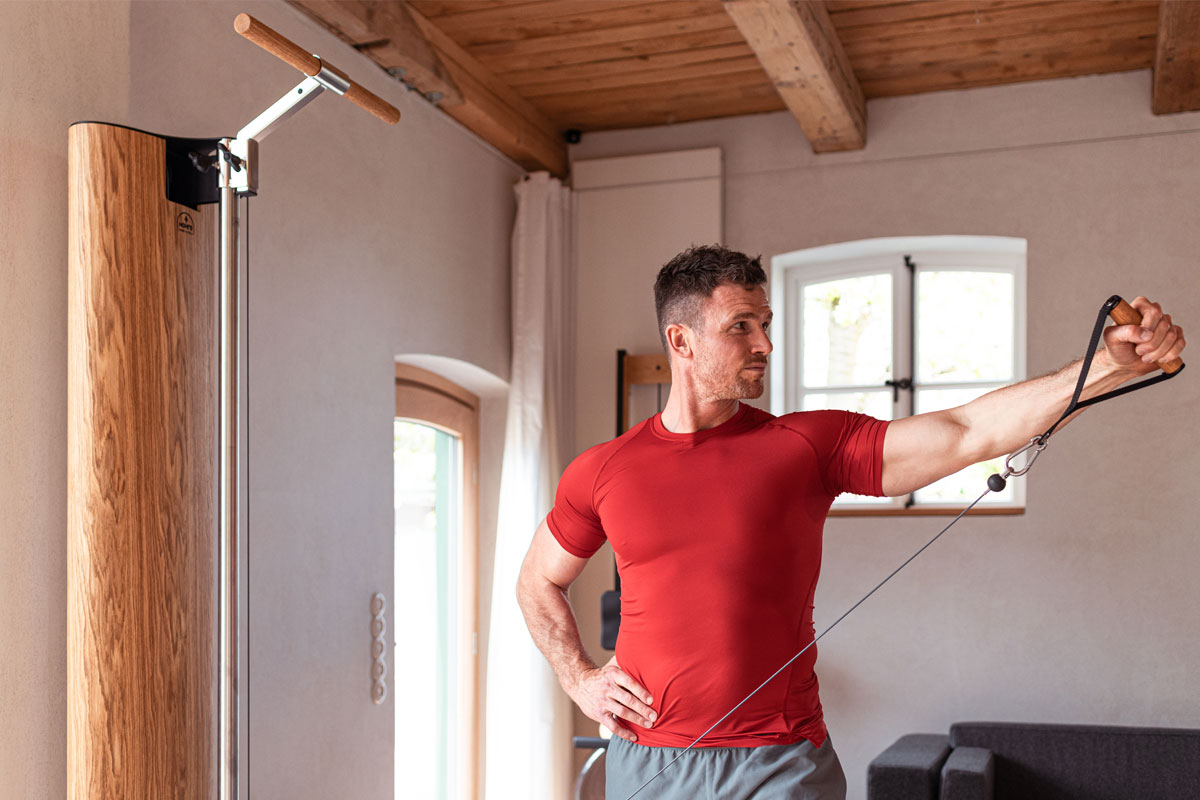 CABLE STRENGTH TRAINING
Cable training stations for strength training are a truly timeless staple in fitness equipment. Seasoned physiotherapists, dedicated fitness trainers and elite athletes alike, rely on cable training systems for their undeniable effectiveness. Cable training technology transforms your strength training into a symphony of precision and power. Each movement engages targeted muscle groups with focused intensity, enhancing your results and pushing you to new limits.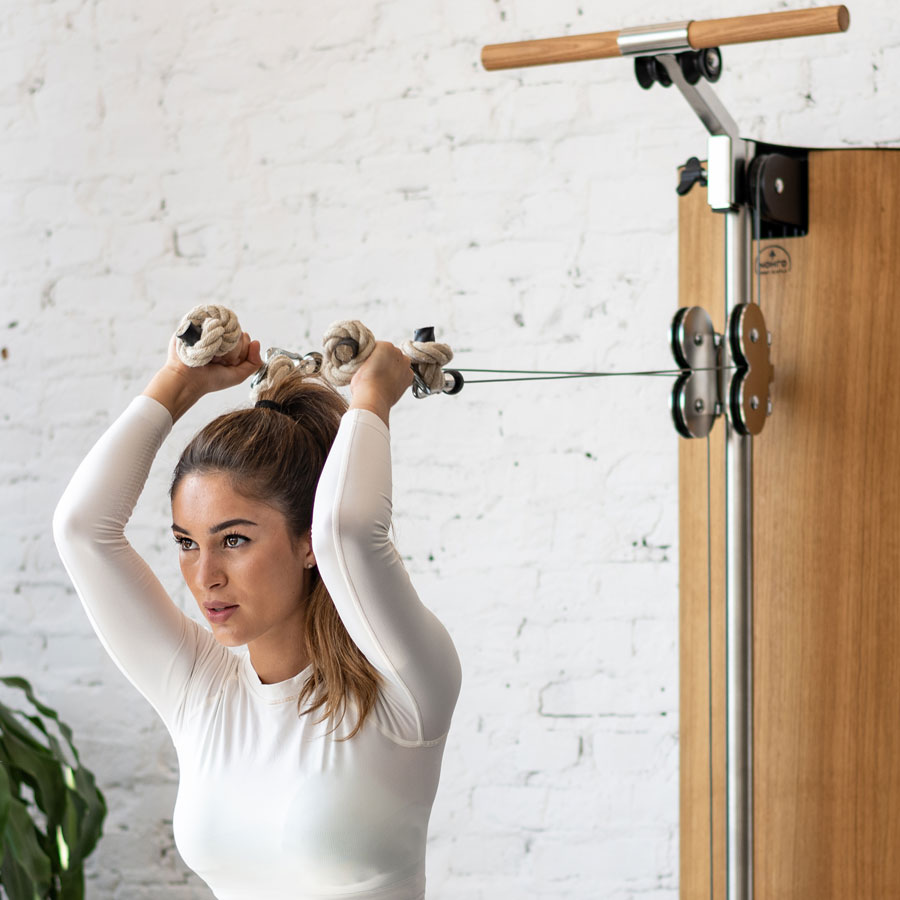 Butterfly
THE EFFECT
The SlimBeam's butterfly enables users to train using either one or two handles. Allowing exercises that focus on one or both sides of the body simultaneously. The butterfly can also be swivelled and set at any height. The SlimBeam's cables run fluidly over the ball bearing wheels, providing a smooth and consistent feel.
RUBBERIZED
Weight plates
As standard, SlimBeam models have a 75 kg weight stack. 14 x 5 kg weight plates, plus the base weight which is a further 5kg. Each oval-shape weight plate is individually rubberised with a black matt finish for durability and to reduce noise.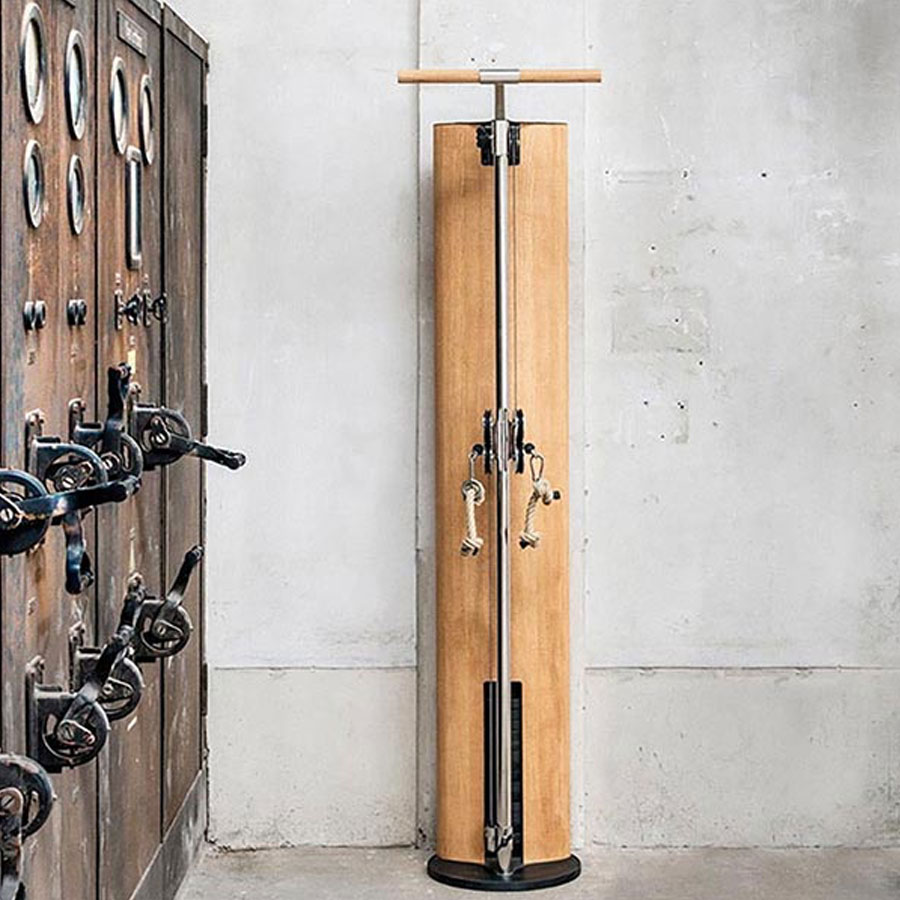 SPACE & DIMENSIONS
THE SLIMBEAM FOOTPRINT
The NOHRD SlimBeam, our space-saving marvel, boasts a compact design for a comprehensive range of exercises. The cable machine masterfully integrates into your interior, measuring 215 cm in height and merely 40 cm wide. Fixed at 10 cm from the wall, it extends only 20 cm into the room. Its base occupies less than a quarter of a square meter. The SlimBeam is sure to redefine your fit-space with no compromises on performance.
The Details
SlimBeam Fitness
ADVANCED TRAINING
New Performance Monitor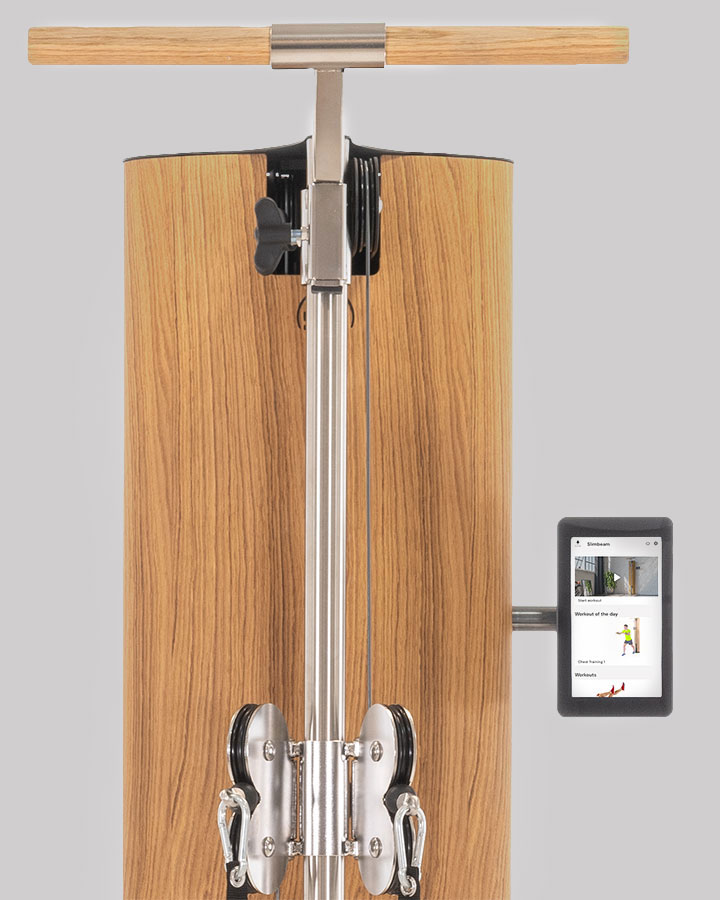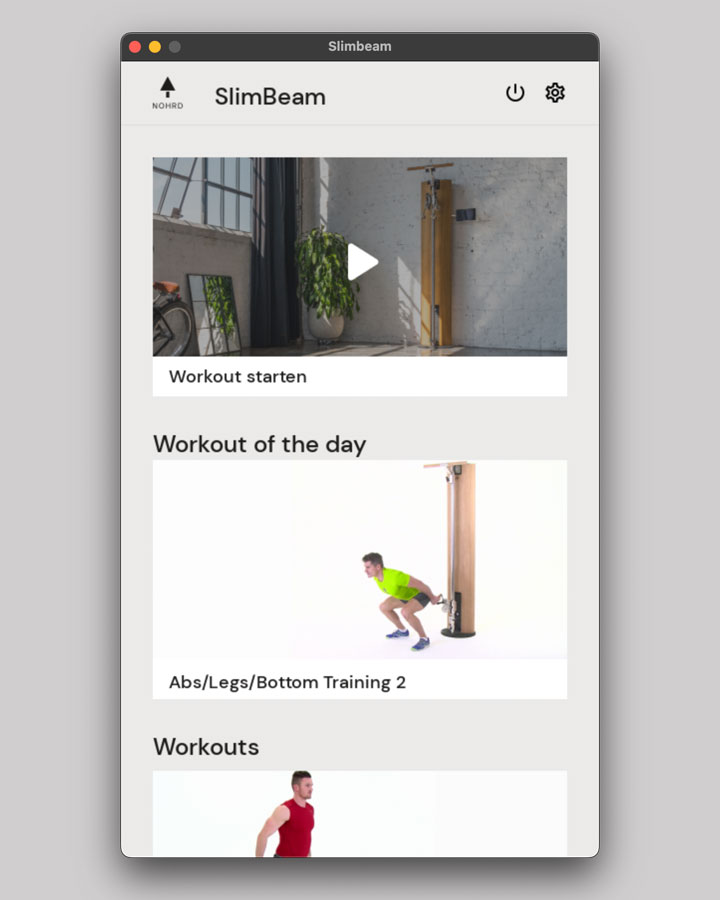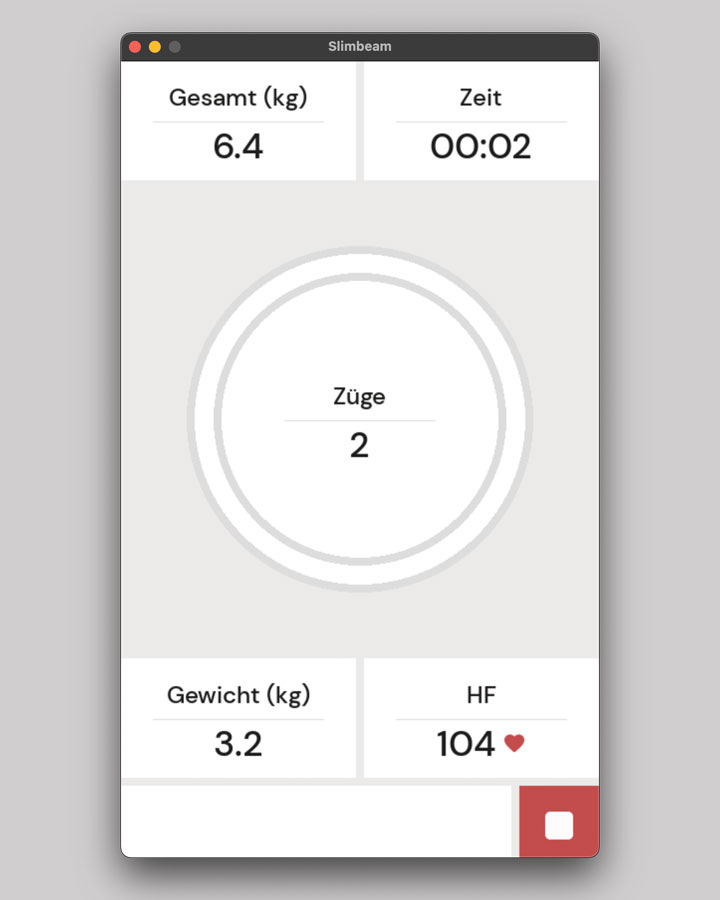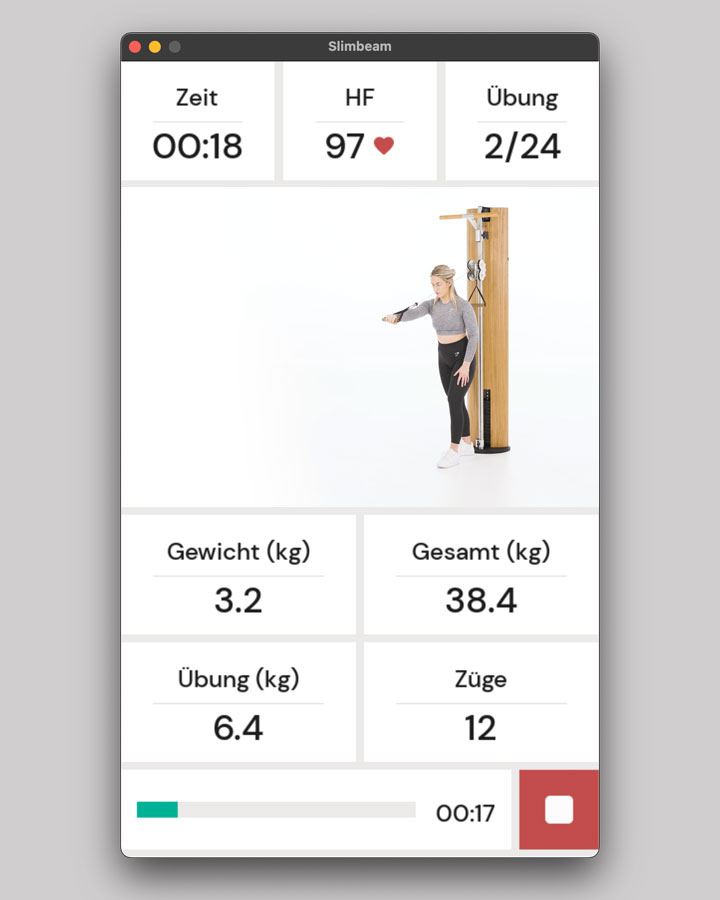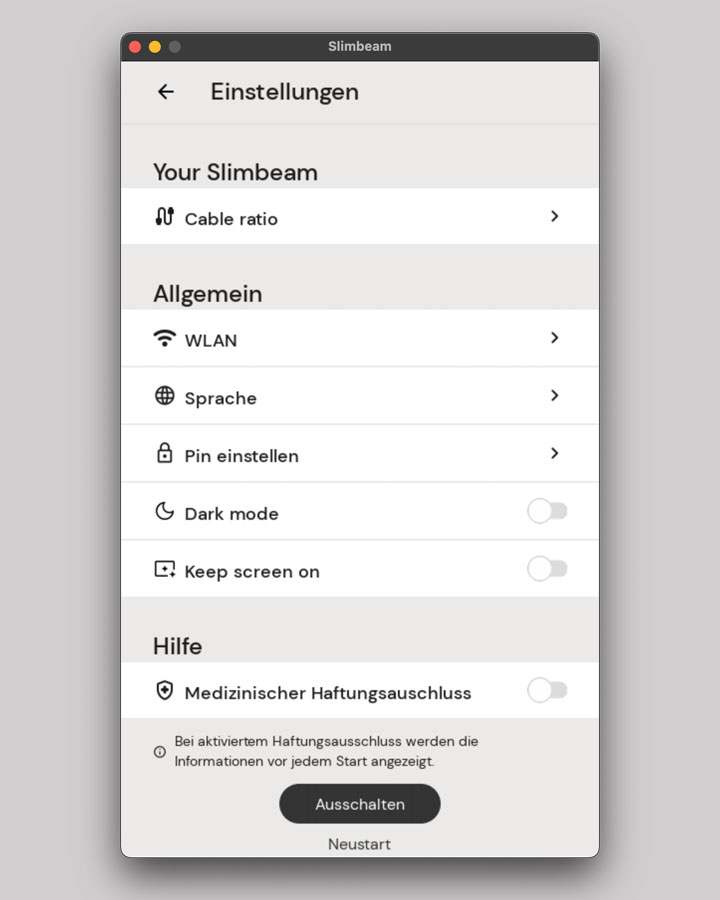 Upgradable option
Elevated digital experience
Stay fully engaged with your progress, all conveniently displayed on-screen. The Workout-of-the-Day feature allows you to immerse yourself in new, full-body workouts each day, expertly curated to challenge and motivate you. Discover our detailed exercise demonstrations through videos, ensuring your every move is performed with precision. Please note, a power connection is required to power your monitor.
DYNAMIC MOVEMENT SPECTRUM
Unleash Range up to 8 Meters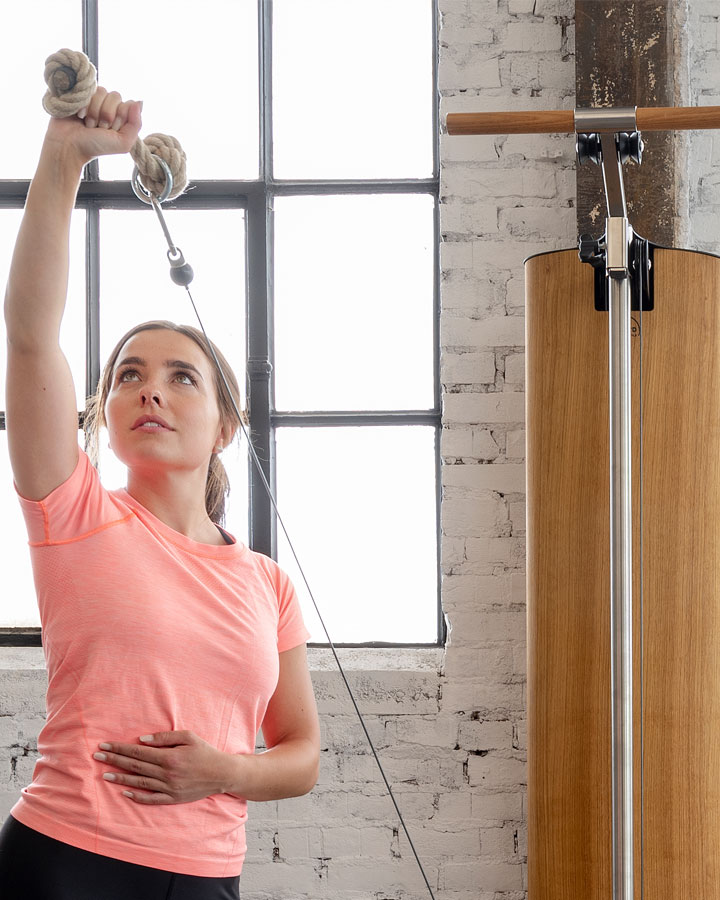 Cable Ratio
3:1 - 2:1 - 1:1
As standard, the SlimBeam is fitted with a 3:1 ratio cable to deliver a precise weight gradation and enable a handle extension length of 8 m. 2:1 and 1:1 ratio cables are also available. The maximum weight against your body of 12.5 kg (single extension) or 25 kg (double extension) is distributed over 15 rubberized weight plates, delivering an extremely precise and balanced weight gradation.
| Extension | 3:1 cable ratio in kg | 2:1 cable ratio in kg | 1:1 cable ratio in kg |
| --- | --- | --- | --- |
| Single Extension | 0,83 - 12,50 | 1,25 - 18,75 | 2,50 - 37,50 |
| Double Extension | 1,65 - 25,00 | 2,50 - 37,50 | 5,00 - 75,00 |
AWARD-WINNING DESIGN
Design and Function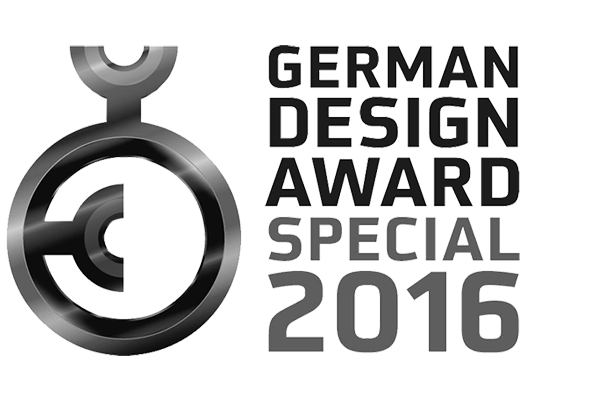 German Design Award
The SlimBeam is a professional, multi-use cable station which will win you over with its sophisticated design and high level of functionality. Its main feature is the butterfly function, allowing you to train on one or both sides. It can be swiveled and set at any height. The rubberized weight plates prevent any unpleasant clanking noises during your workout. The sleek and straightforward use of forms, along with its selection of high-quality wood, render the SlimBeam the appeal of an exquisite piece of furniture, which will fit into any home interior.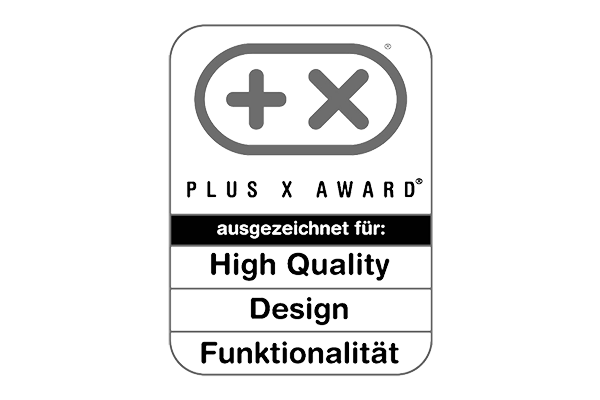 Plus X Award
The SlimBeam was rated in three categories:

1. High Quality
2. Design
3. Functionality

This quality seal signifies best quality, durability and sustainability. Its functional design was also awarded.