WATERROWER Basic
VR2 Rower, VR3 Rower, WATERROWER A1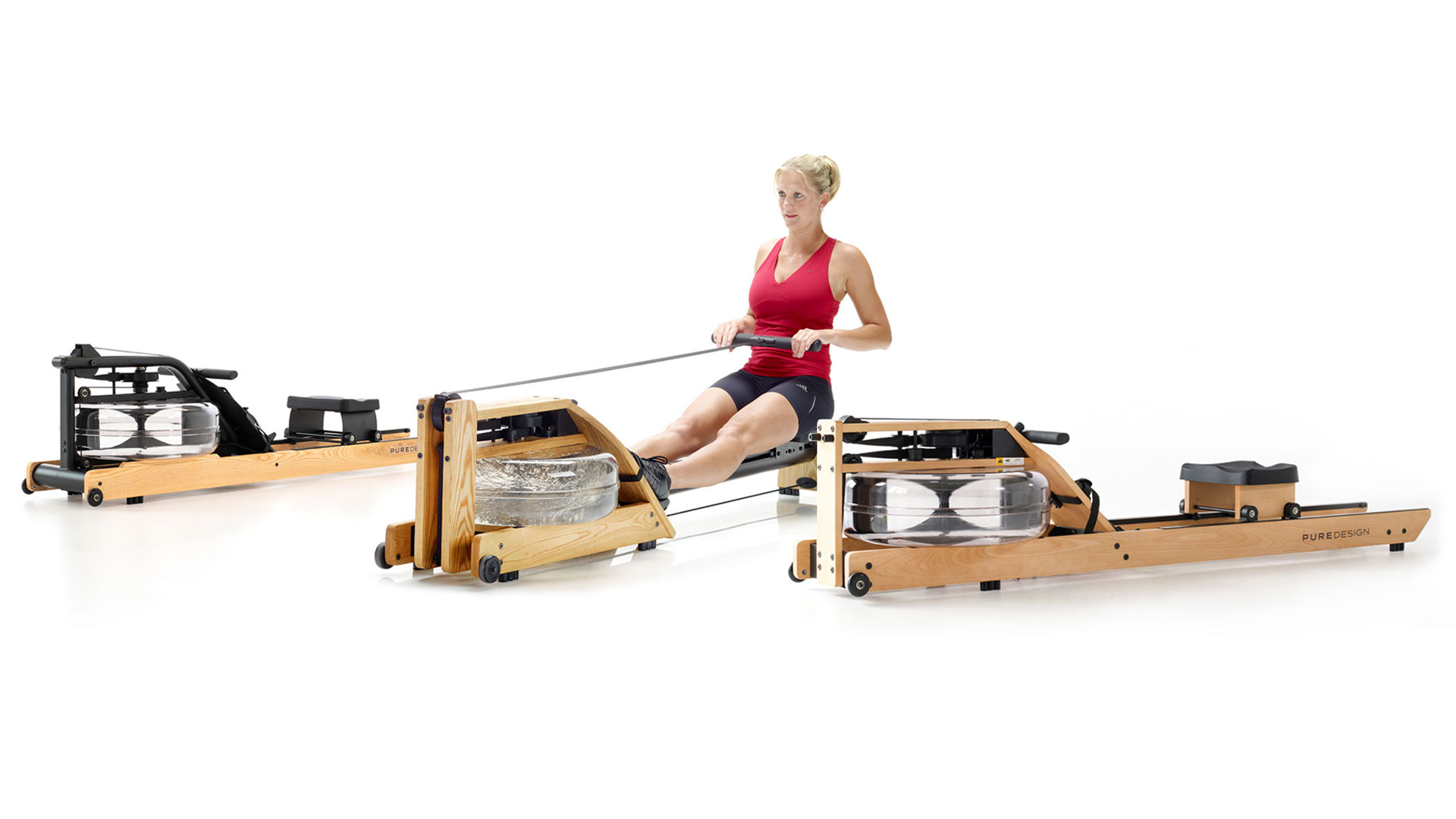 Our Basic-Models VR2 Rower, VR3 Rower and WATERROWER A1 all come with the original WATERROWER water tank and are made of solid wood frame components.
The A1 Rowing Machine
Ideal for group training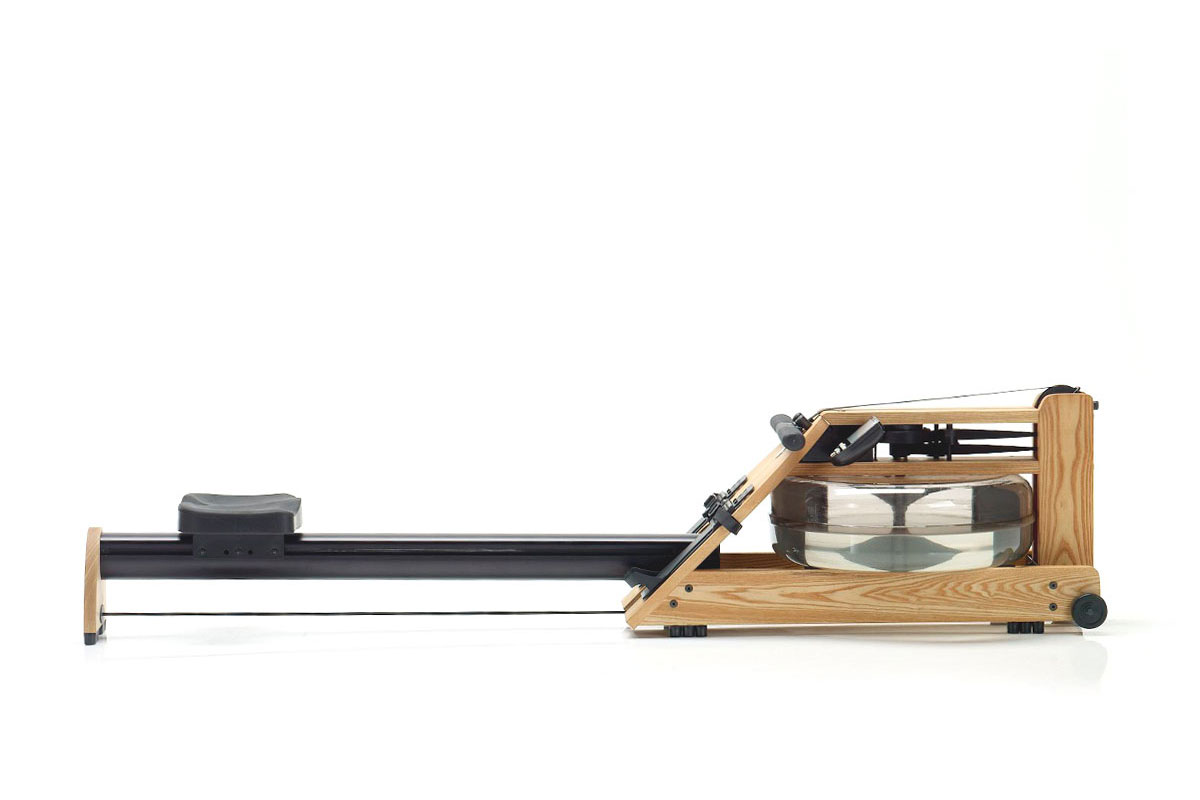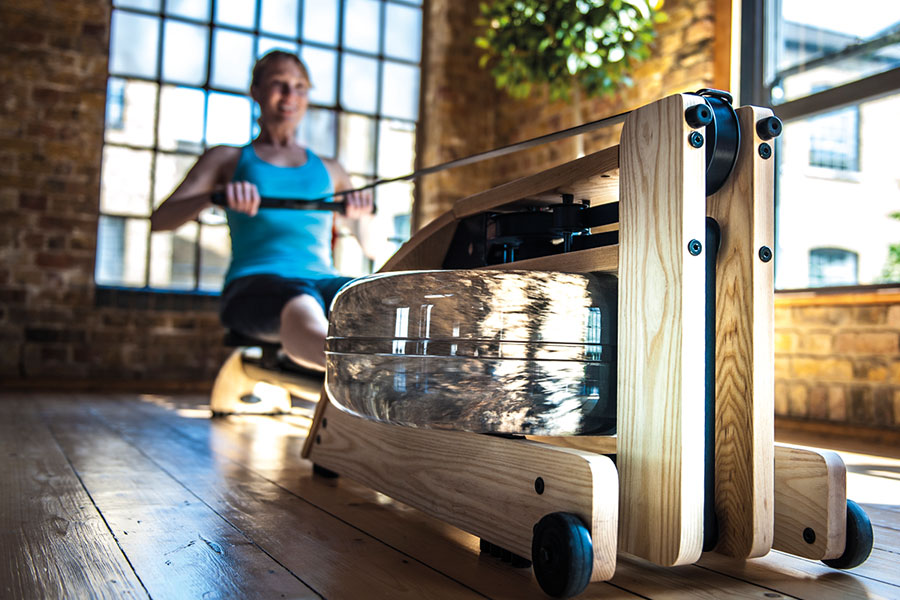 The WATERROWER water tank
When training on the WATERROWER A1, all resistance is generated and regulated in the unique water tank, with its WaterFlyWheel. Providing you with a most authentic feeling of on-water rowing, resistance does not require manual setting. Much like in swimming, resistance and difficulty is determined by your overall strength input, meaning: the harder you engage your body, the higher resistance you'll face.
Materials
Solid ash wood combined with dark aluminum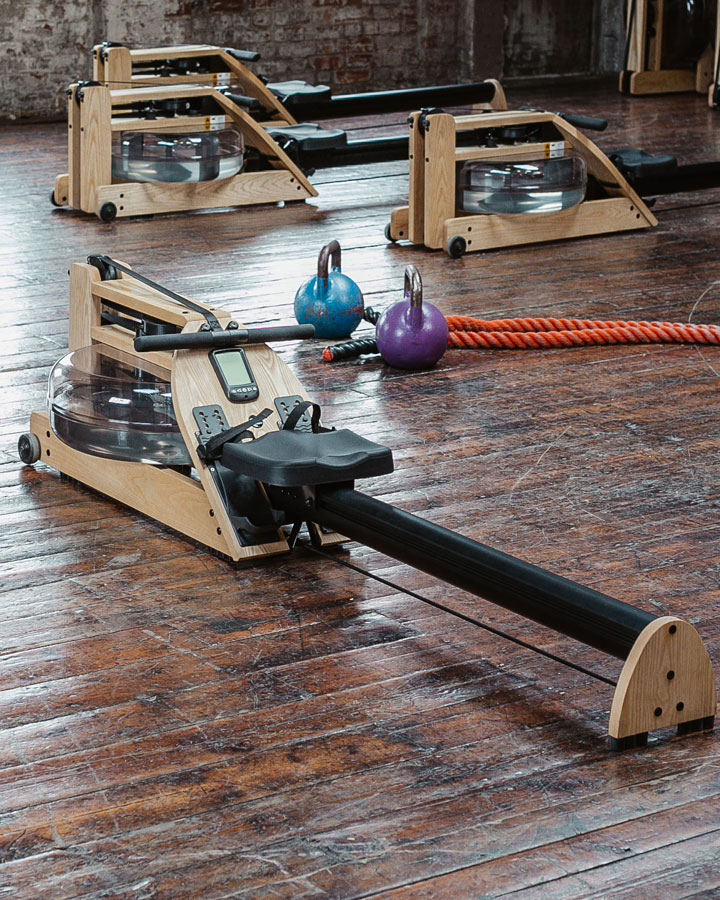 A Perfect Combination
The WATERROWER A1 rowing machine model is characterized by its mono-rail frame made of black aluminum. Further features include a slightly wider seat for extra comfort, as well as a built-in quick-start monitor for all key rowing performance metrics.
A1 monitor
Metrics measured include:
- Time, Distance, Intensity
- Split time per 500 m, Split time per 2 km
- Watts, Calories per hour
- Strokes per Minute
- Workouts can be preprogrammed to monitor performance closely
- Workouts can be preprogrammed to monitor time closely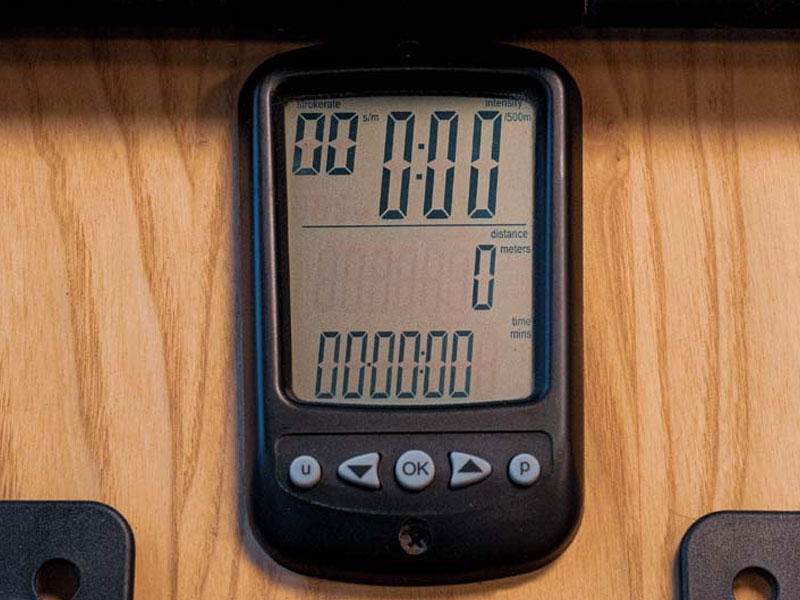 VR2, VR3 models
PureDesignFitness - eine Marke von WaterRower
The VR2 and VR3 rowing machine models are manufactured by WATERROWER and sold under the brand name: PureDesignFitness.
These rowers carry a maximum weight load of 120 kg and provide a lower cost alternative to the original WATERROWER models, thanks to a lighter-weight wood frame. The VR2 model is a wood/ powder-coated steel rowing machine and comes with the A1 performance monitor. The VR3 rower is a wooden model featuring the S4 performance monitor of the Original series machines for ComModule connectivity via Bluetooth, enabling use of various apps.