ORIGINAL SERIES
Evolution of the classic design
An evolution of the original WaterRower design, the Original Series WaterRower rowing machines all boast the classic's features, such as the wood rails frame, and rolling seat, the water tank & flywheel. The Original models are available in a range of sustainable, premium hardwoods. The only difference between Orginal Series models is the type of wood from which they are built. All come with the S4 performance monitor. The Original Series rowers are suitable for both commercial and home environments.
WATERROWER | NOHRD
ROWING MACHINE CLASSIC
Since 1988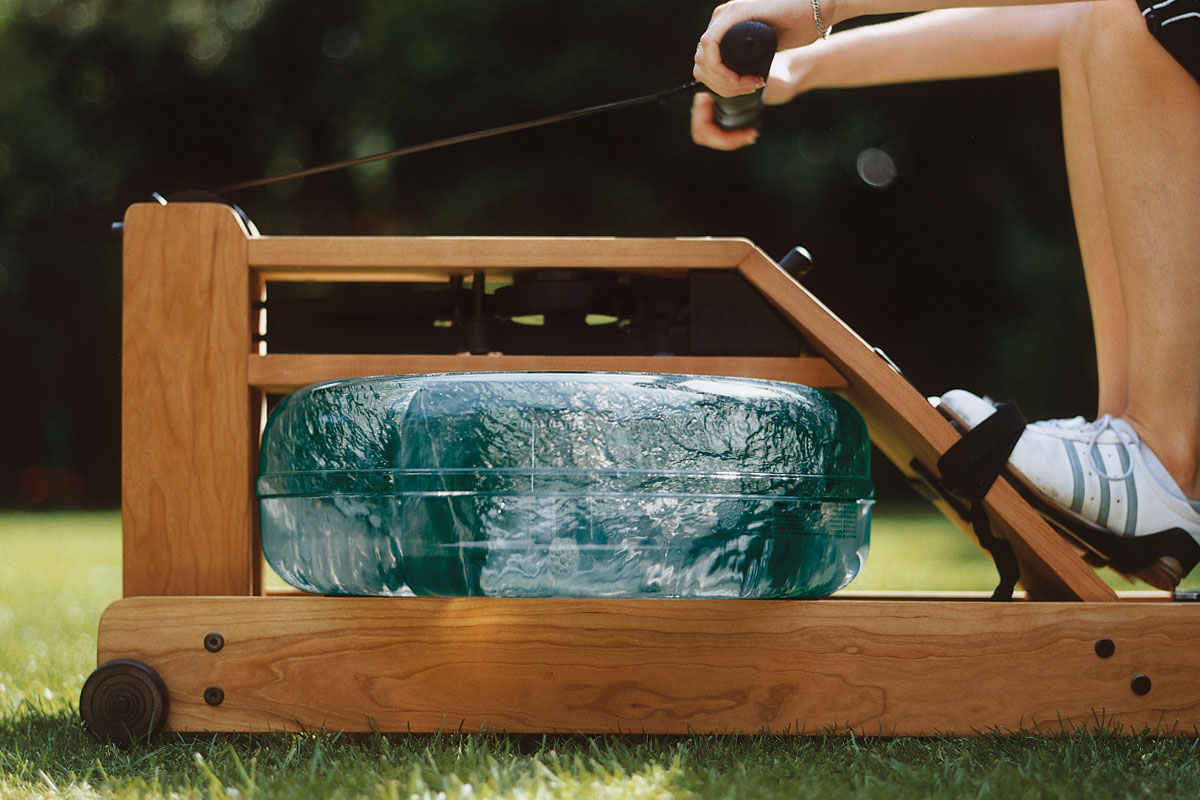 The Water Tank
The WaterRower's most important feature is its water tank and how it works: The WaterRower's unique WaterFlywheel design uses a specially formed paddle to cup the moving water, reduce slippage and produce an unrivalled simulation of the benefits of rowing.
MORE
IT'S IN THE DETAILS
For your perfect rowing experience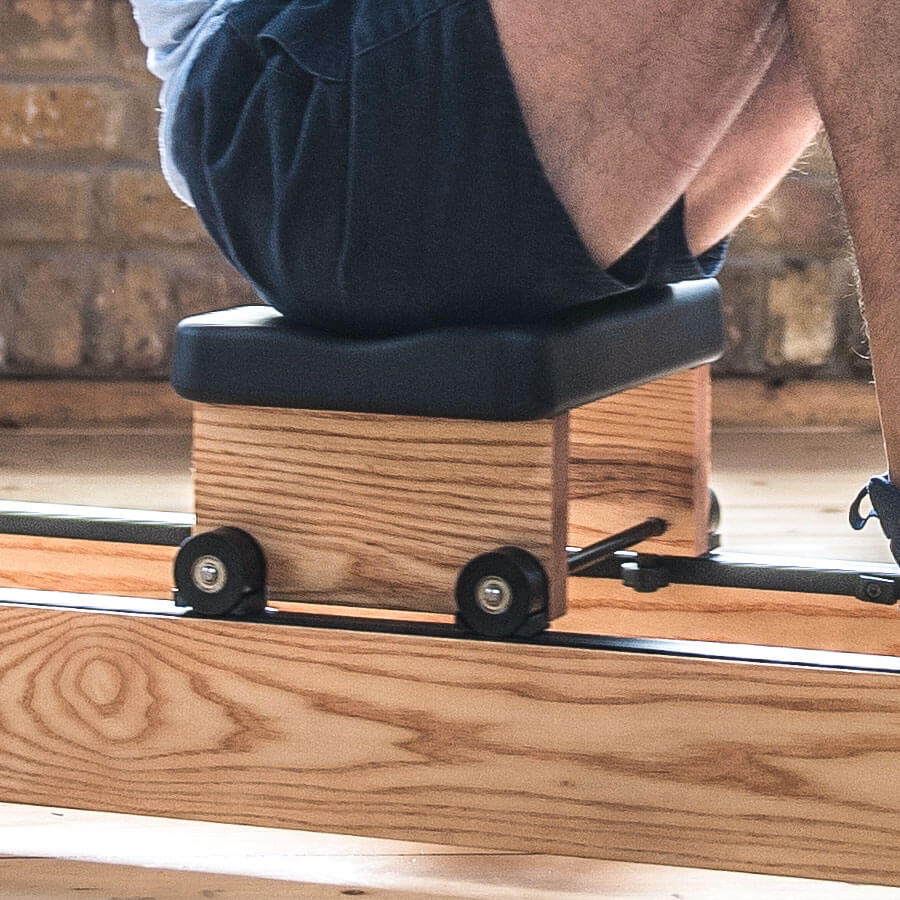 Glide
The Seat
As you row, feel how the seat glides silently in line with your stroke pace. Eight ball bearing mounted rolls made of anti-abrasion polyurethane ensure seamless, fluid rolling on the rails. The seat is ergonomically cushioned, further providing comfort during your workout.
ADJUSTABLE
FOOTPAD FLEXIBILITY
The WaterRower footboard offers the highest level of flexibility to support an optimal rowing position. The ergonomic foot pads and straps are both individually adjustable, guaranteeing maximum comfort.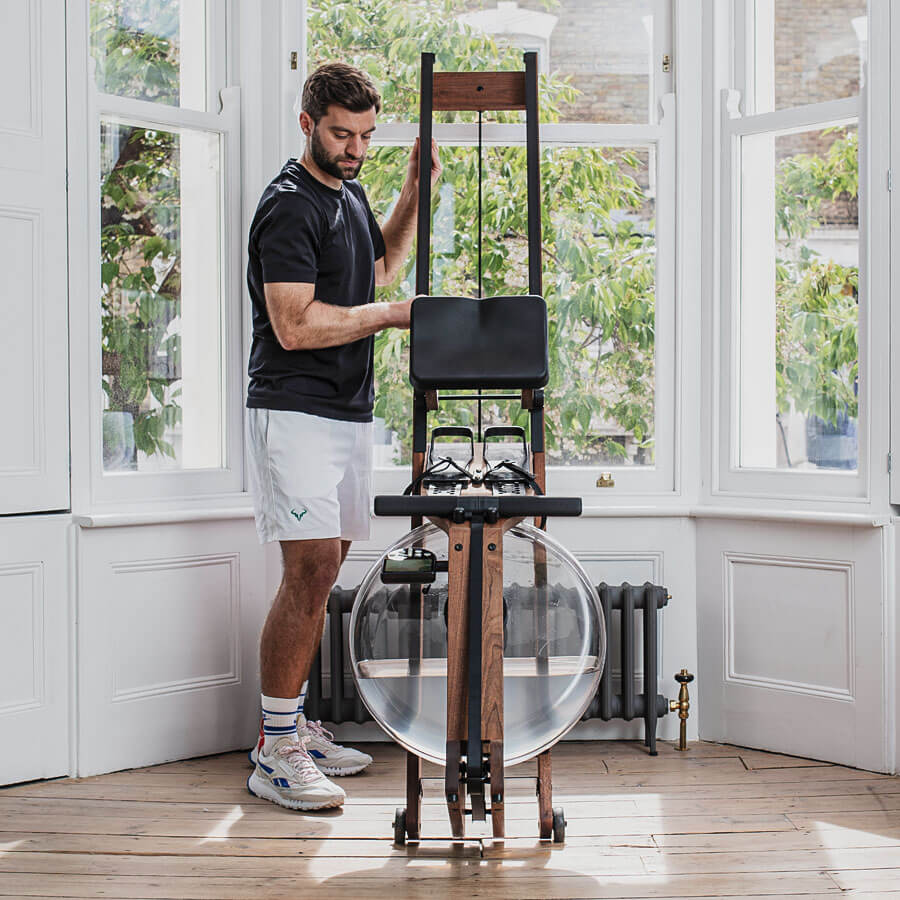 SPACE-SAVER
UPRIGHT STORAGE
When not in use, the Original Series WaterRower can be stood upright for space-saving storage, occupying no more space than a chair. Rubber dolly wheels allow for easy maneuvering around the home or studio. The WaterRower's center of gravity lies in its water tank which enables you to effortlessly lift it at the rail-end. In any position, the water remains safely in the tank.
PERFORMANCE
The S4 Monitor
Classic, side-mounted, tiltable performance monitor with clear display of your rowing data. The S4 Monitor is expandable with the WaterRower ComModule. The S4 Performance Monitor displays all necessary data in one screen during your row.
Join a thriving community of over 70,000 users who have made WaterRower Connect their go-to fitness solution. Our free app is exclusively designed for all WaterRower models, offering you a new platform to enhance your rowing experience. Optimize your rowing technique, monitor your heart rate, and take on preset rowing challenges. Start rowing, tracking, and reaching your fitness goals with WaterRower Connect.
WATERROWER | NOHRD
Digital upgrades
ComModule | SmartRow | Ergatta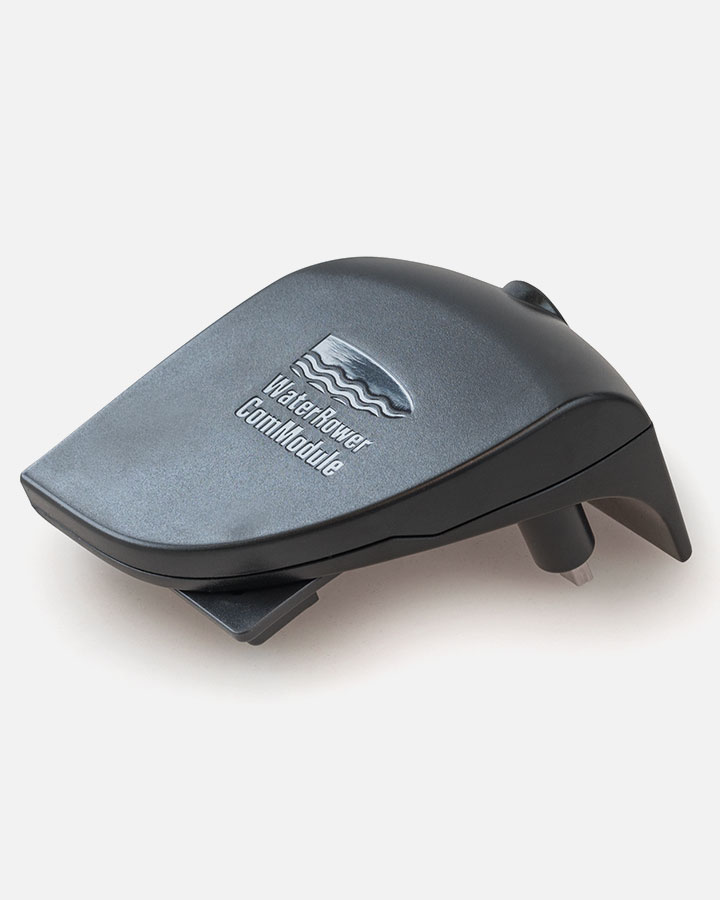 ComModule
For the S4 Monitor
The WaterRower ComModule gives you an interactive rowing experience, by turning your S4 performance monitor into a Bluetooth®-enabled device. Enjoy connectivity to the WaterRower and third-party developed apps through your Android or iOS devices. The ComModule plugs into the back of the standard S4 monitor and features a rechargeable lithium battery.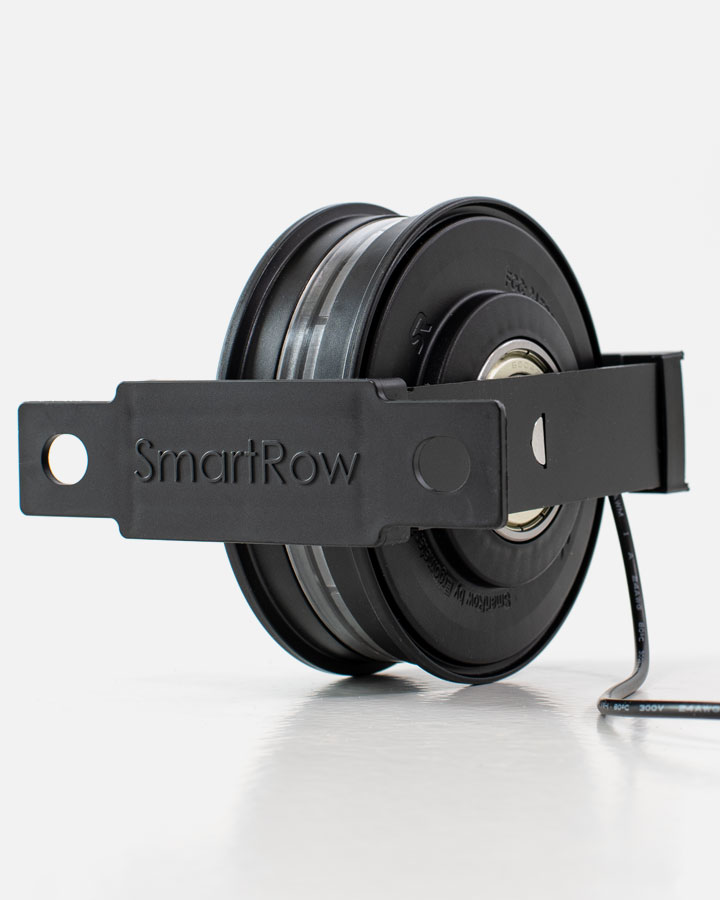 SmartRow
Row Smarter
SmartRow is an intelligent power meter that provides a highly precise measure of your WaterRower performance. Fitted as a replacement to the WaterRower pulley, the electronics inside SmartRow measure absolute force and stroke length to calculate your power output, independent of the water level. SmartRow wirelessly transmits workout data in real-time via Bluetooth to the SmartRow app on your handheld device.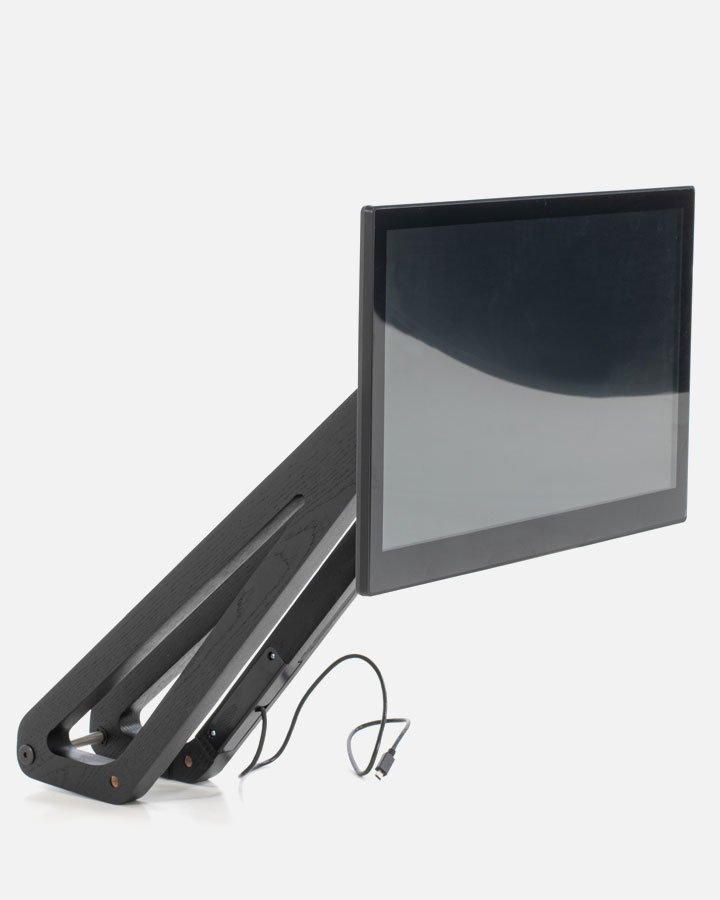 Ergatta
Fitness & Gaming
Transform your WaterRower into a game-based, connected Rower with Ergatta's WaterRower Upgrade Package. Ergatta's 17" touchscreen and mounting arm are built to match your rower—delivering thousands of game-based workouts, personalized programming, and a competitive community right to your rower. Compatible with all WaterRower S4 machines.
THE WOOD WE USE
Our Selection
Compatible apps
ComModule & SmartRow
Technical Details
Overview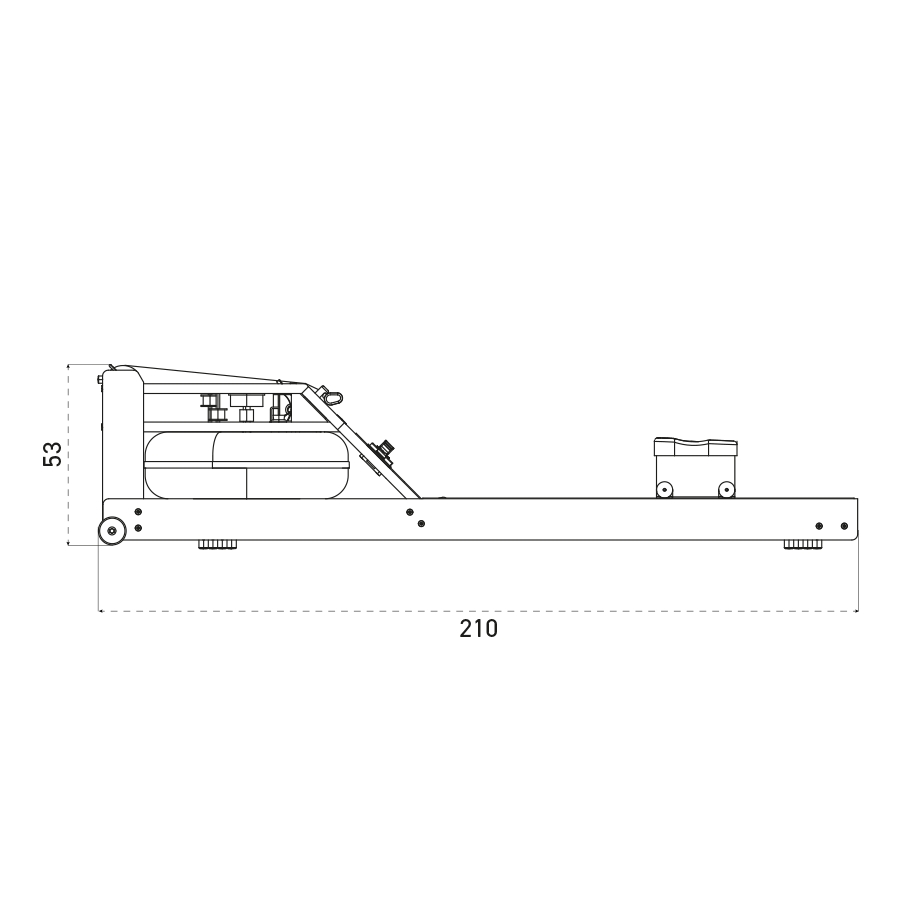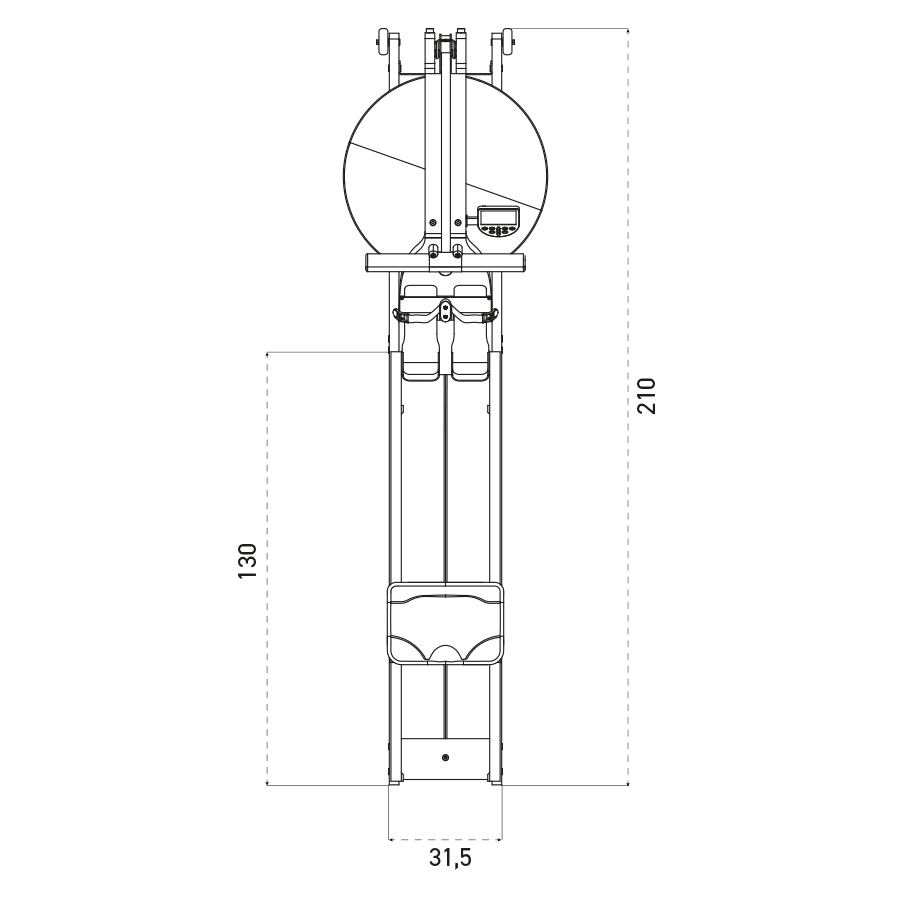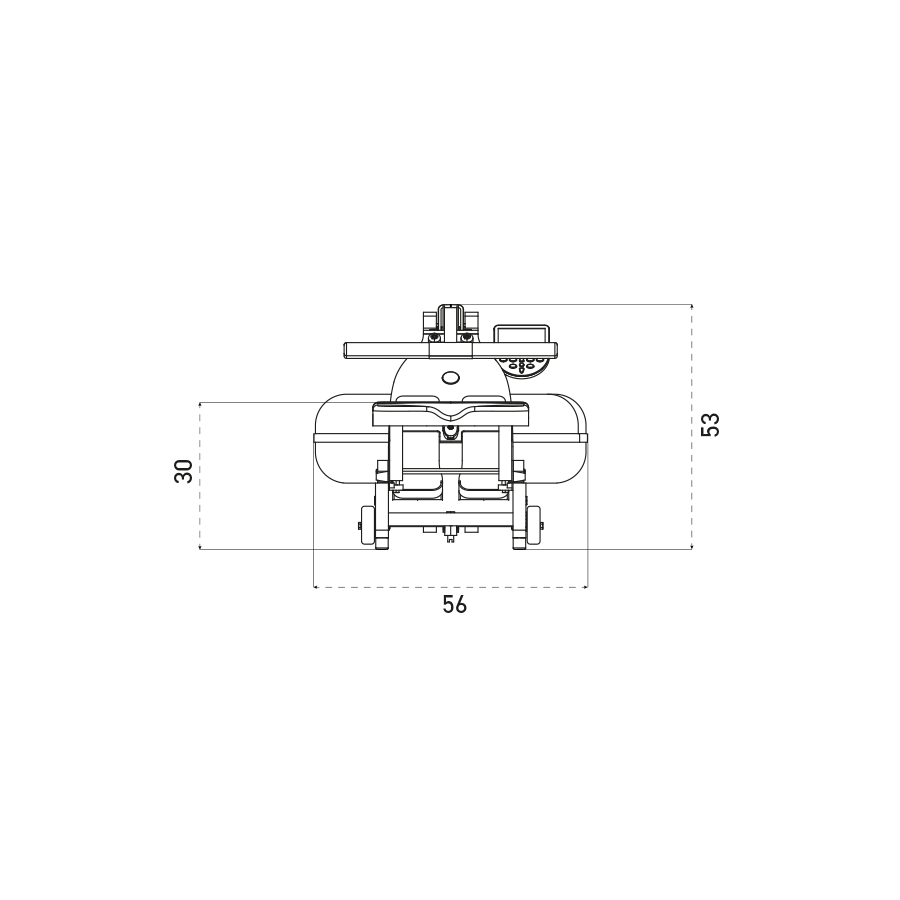 Dimensions
210 x 56 x 53 cm