WaterRower Rowing Machines
THE CLASSIC
WaterRower Rowing Machines
WaterRower promises nothing less than unparalleled quality with an authentic rowing experience, in one single exercise machine. From the first stroke onward, this rower will win you over, giving you a natural feel of gliding through water. The WaterRower offers a gentle yet highly efficient full-body workout for beginners and professional athletes alike – ready to further impress and enhance any interior by its exceptional design.
WATERROWER | NOHRD
TRUE ROWING FEEL
The WaterRower Water Tank System
EXPLORE THE RANGE
View all categories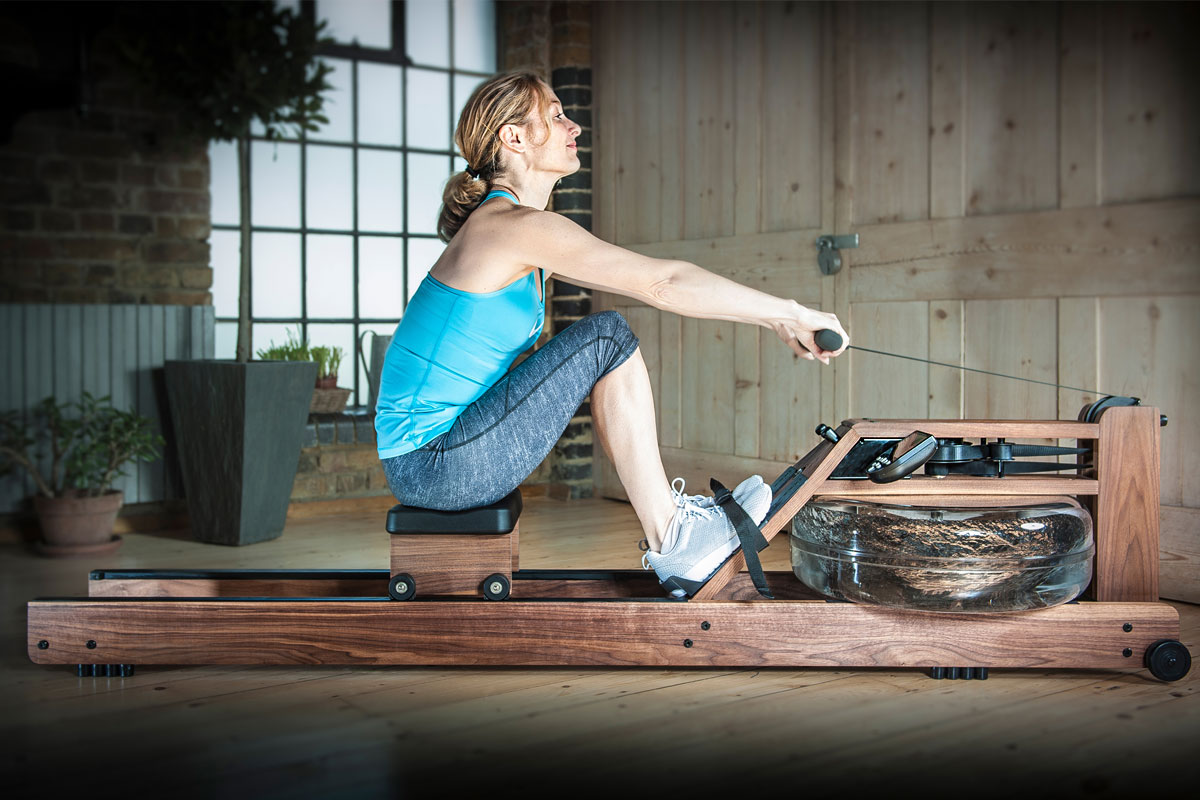 WHY ROW?
Rowing has long been hailed as one of the best forms of exercise for its guaranteed full-body workout delivery, engaging almost all muscle groups, including your legs, core, back and arms. It is an extremely effective way to burn calories and build muscle strength and endurance. Unlike other forms of exercise, like running or jumping, rowing's smooth, fluid motion is low-impact and gentle on the joints, making it suitable for all fitness levels.
MORE
IT'S IN THE DETAILS
The WaterRower Difference
Join a thriving community of over 70,000 users who have made WaterRower Connect their go-to fitness solution. Our free app is exclusively designed for all WaterRower models, offering you a new platform to enhance your rowing experience. Optimize your rowing technique, monitor your heart rate, and take on preset rowing challenges. Start rowing, tracking, and reaching your fitness goals with WaterRower Connect.
WATERROWER | NOHRD
YOU TOO CAN ROW
Matches all fitness levels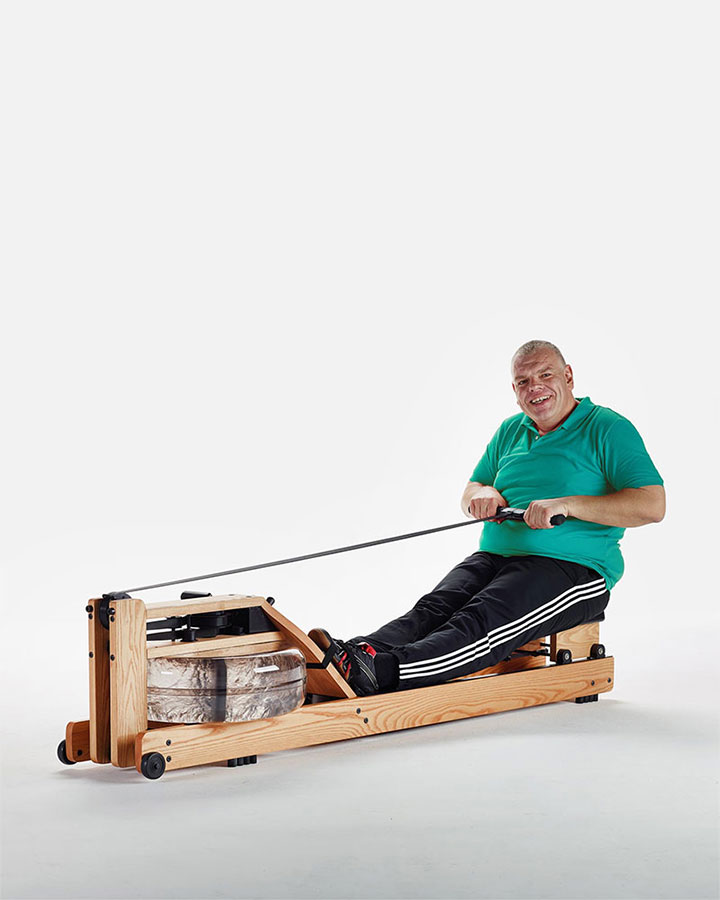 THE INDOOR ROW
EASY ON YOUR JOINTS
Take your first strokes to feel what we mean: As with on-water rowing, your motion will feel smooth and gliding, becoming fluid as you push back with your legs and follow with your arms, pulling through water. There is no jerkiness or jarring which is often associated with conventional mechanical rowing machines, leaving you with an empty catching feel, when the air wheel is whirring to catch up with your stroke move.
Experience a smooth, even load - kind to the body, and relaxing to the mind.
THE WOOD WE USE
Our Selection
Various select woods and materials of identical, top quality.