WaterRower Performance Ergometer
Unleashing precision
WaterRower Performance Ergometer
Designed for rowers and fitness enthusiasts looking for in-depth training data and analysis. Handcrafted in oak or walnut wood, this rower model boasts cutting-edge precision technology with further design features to ensure a more comprehensive training experience.
WATERROWER | NOHRD
PRECISION REDEFINED
The SmartRow Performance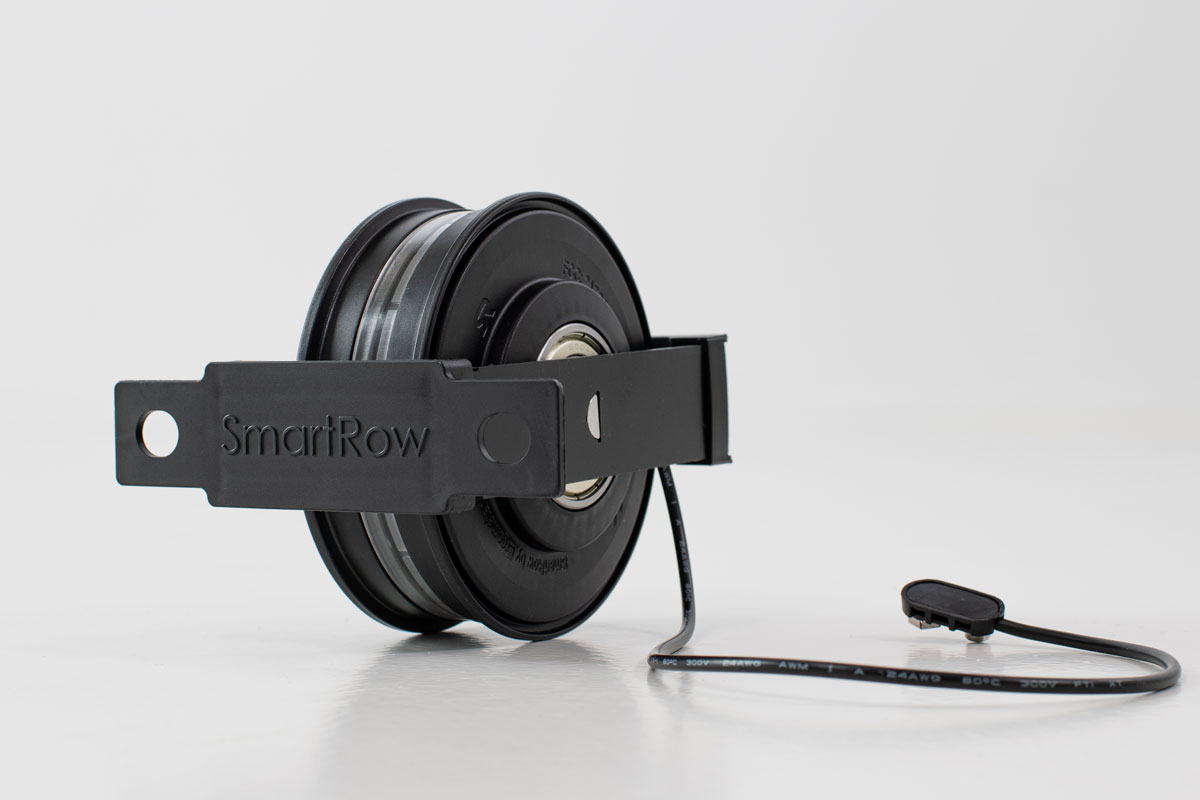 The SmartRow meter
Available for all WaterRower models, SmartRow wirelessly transmits workout data in real-time via Bluetooth to the SmartRow app on your handheld device. Ideal for anyone that is serious about monitoring their performance, SmartRow (together with the iOS and Android SmartRow App) will turn your WaterRower into a lab-grade ergometer. It will not only show you power, distance, work-per-stroke, and calories, it will give in-depth force-curves, heart rate graphing and much more! SmartRow allows you to keep track of your workouts, and well-known fitness metrics like "Watts-per-Beat" and "Watts-per-Kilogram". N.B. SmartRow is compatible with all Bluetooth heart rate monitoring straps.
The Details
Our smart additions
The Performance Erg comes with XL-rails, a wider easy-grip handle, and an integrated, folding tablet holder arm - ideal for viewing your performance data on the subscription-free SmartRow app.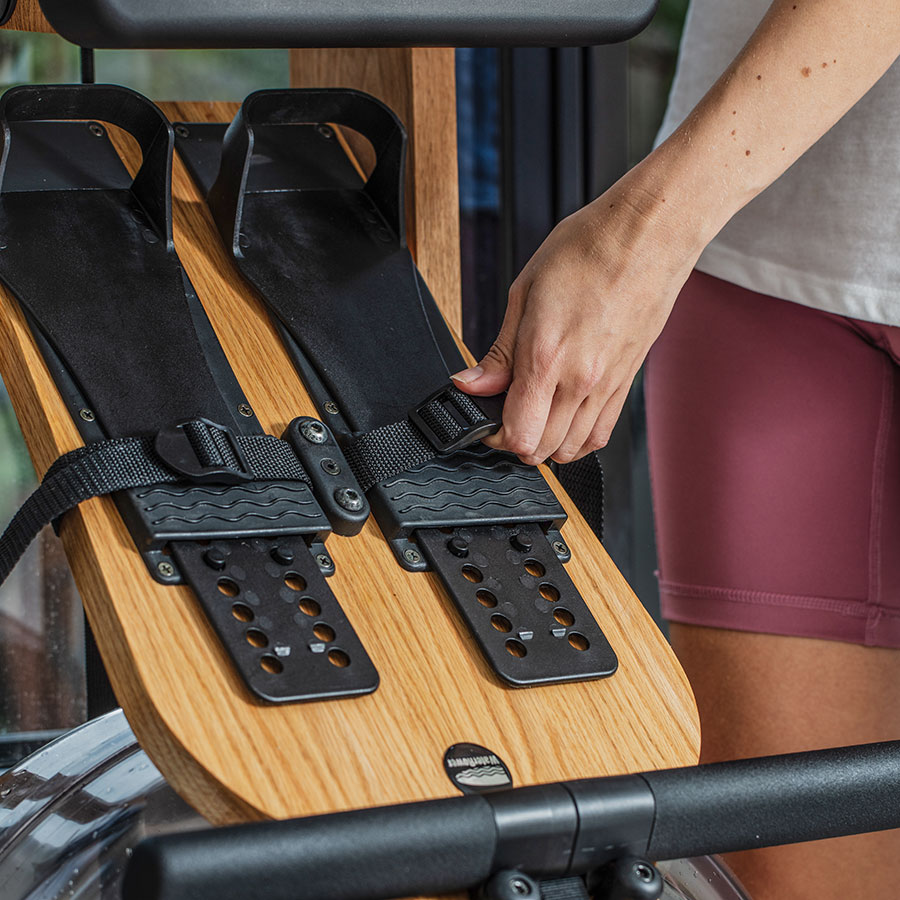 The footboard
New design
The specially designed commercial footbaord is made for increased durability, ensuring sturdy support as you row.
The tablet arm
Our display solution
Enjoy the built-in WaterRower Tablet arm feature for your device, providing you optimal viewing of your data whilst rowing.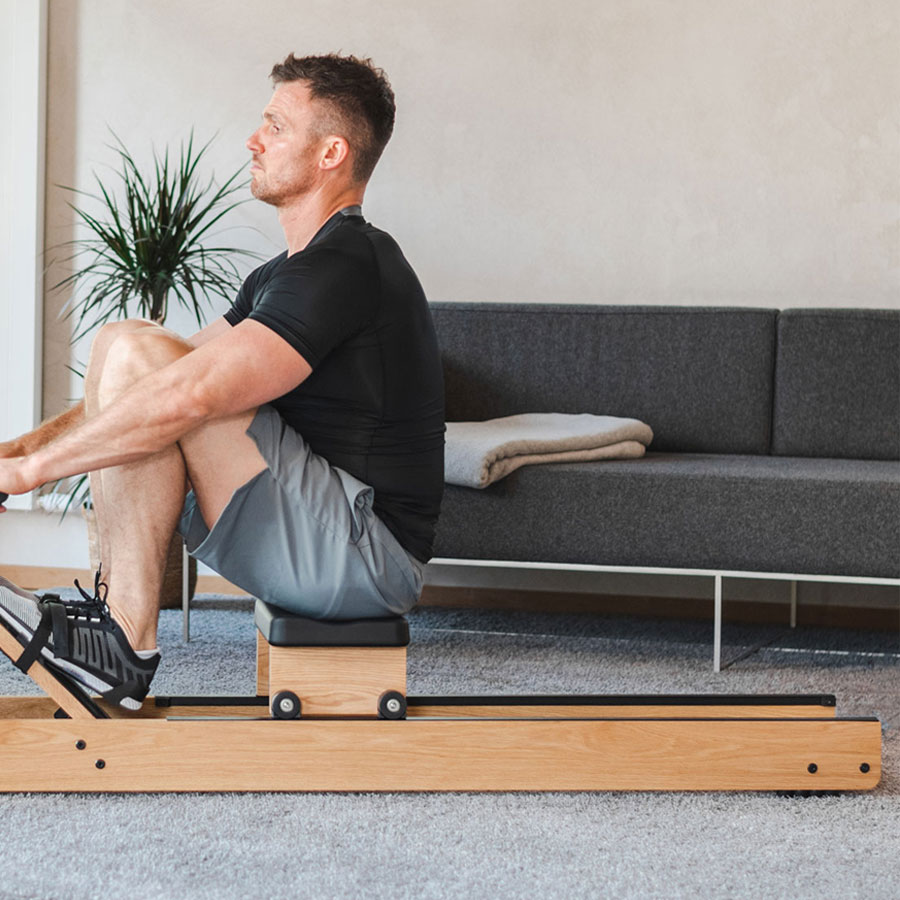 Added length
The xl rails
The WaterRower Performance Ergometer frame features our extra-long rails, adding an additional 100 mm length to your machine for your row.
Rowing smart
Taylored to your advantage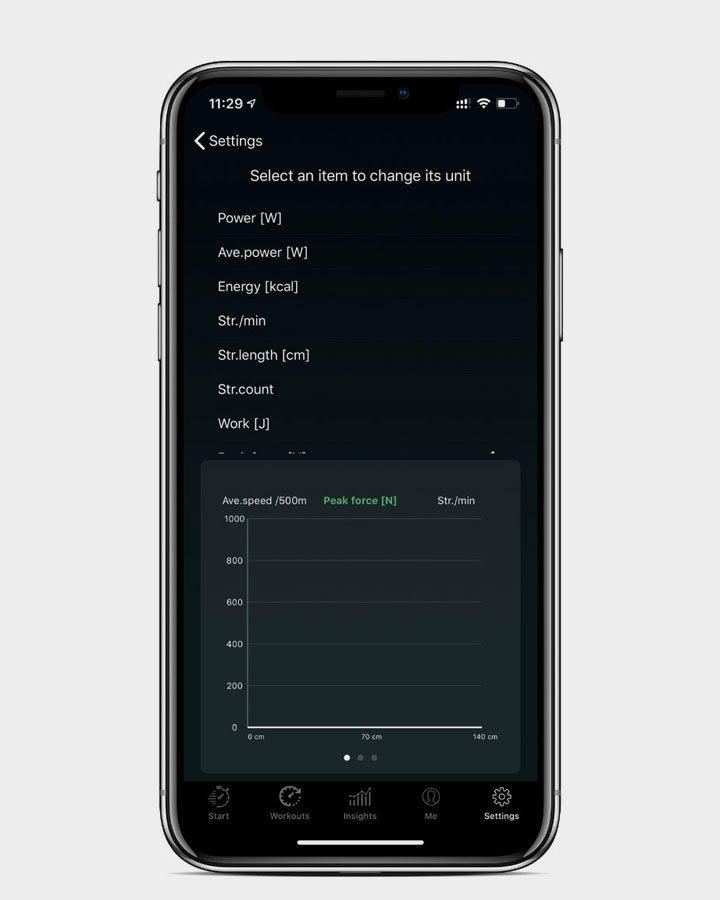 CUSTOMIZE
Set your SmartRow display to show the workout metrics that matter to you, incl. Power (W), Work (J), Energy (kCal), Stroke Length (CM), Average Speed (500m) and much more.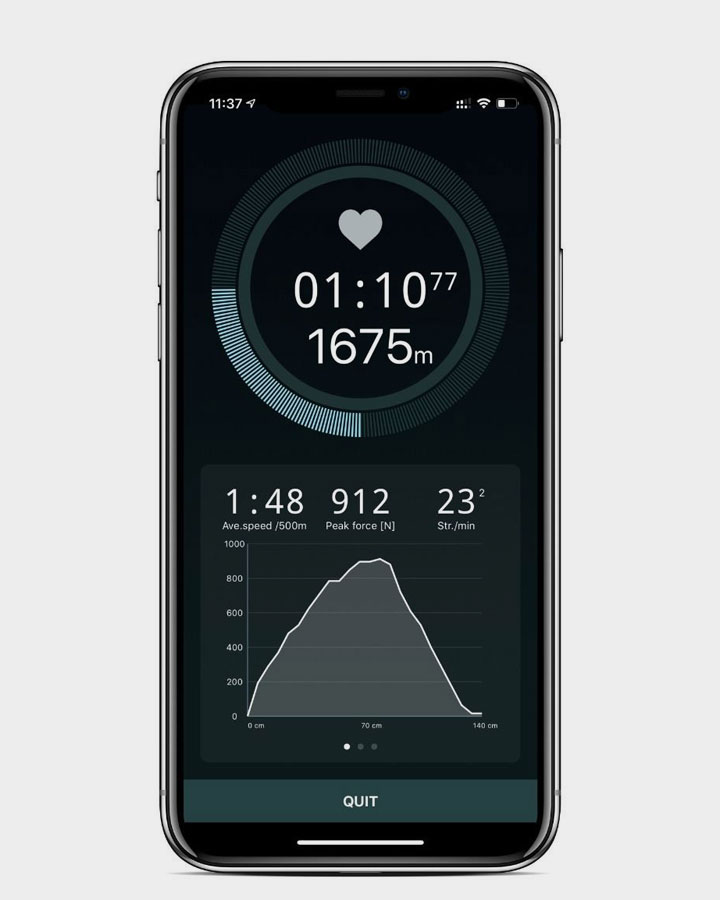 IMPROVE
Force Curve mode gives you feedback, allowing you to optimize stroke length, peak force, and total energy stroke.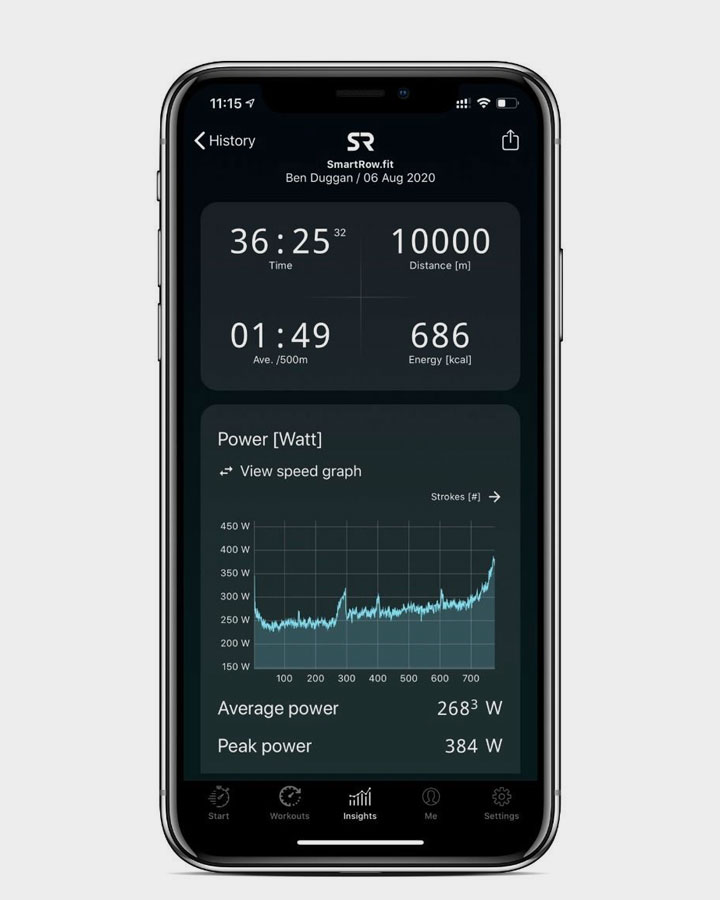 ANALYSE
The SmartRow app saves all workout data, personal records and fitness variables – including heart rate (with Bluetooth heart rate monitor) and maximum power.