Hybrid Series
WaterRower A1 Monorail Models
Handcrafted in a hybrid frame of solid Oak and aluminium, the WaterRower A1 combines a stylish aesthetic with commercial-grade durability. The unique geometry of the A1 rowing machine makes it easy to row with good technique, even for a beginner rower, and the quality construction provides a natural, fluid connection with every stroke.
WATERROWER | NOHRD
THE MONORAIL
Hybrid blend of style & durability
IT'S IN THE DETAILS
Discover WaterRower A1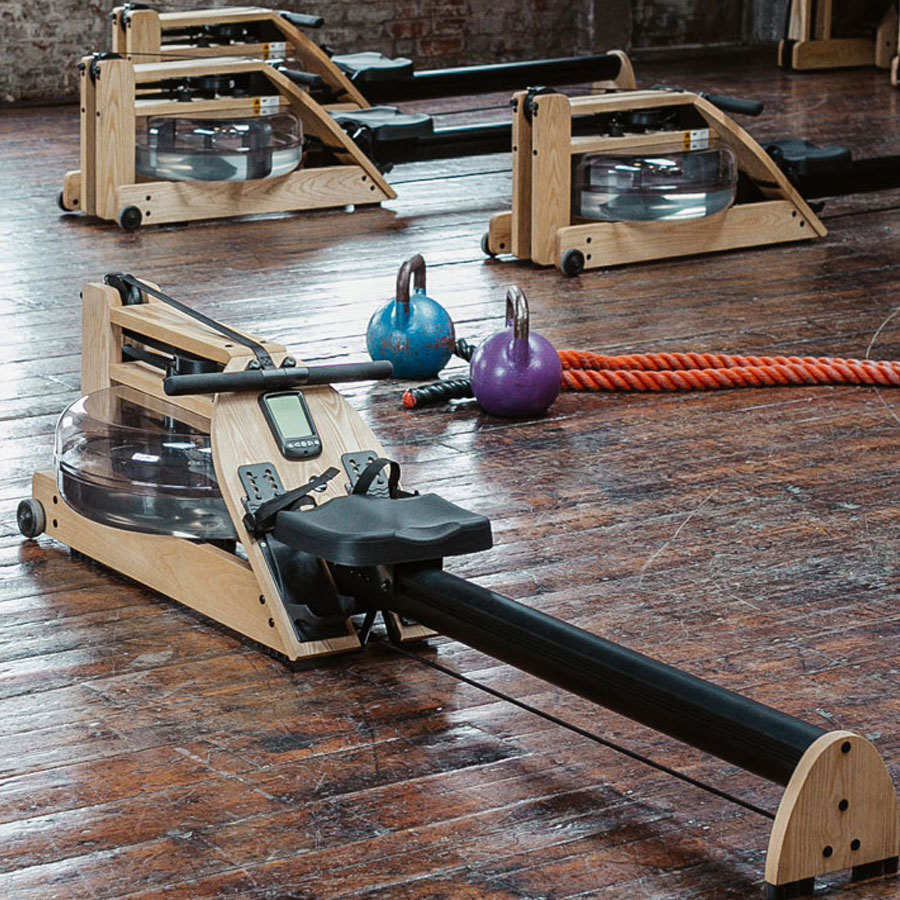 Efficient
The A1 difference
As with all WaterRower series, the A1 Hybrid rower is designed to give you the ultimate full-body workout. Use 84% of muscle mass every stroke. Burn calories and build strength with minimal impact on joints and the lower back. The A1 seat glides on an aluminium-monorail, marginally louder than the dual-rail seat system on other WaterRowers. The A1 rower seat boasts a wider design for added comfort.
WaterFlywheel
The art of rowing
At the heart of the A1-Hybrid rower's design is the WaterFlywheel, ergonomically formed to ensure the best simulation of no-water rowing. No manual adjustments are required, your resistance is solely determined by the force you apply: the harder you pull, the greater the resistance and higher the intensity. Choose a workout with all the feel, sound, and exercise benefits of real rowing.
built-in
A1 Monitor
The A1 rower features a built-in, intuitive Quick-Start LCD monitor for all you need to track your performance. Enjoy a clear and simple display of your key rowing metrics, including: distance, 500m split time and calories burned. Please note, this is a more basic monitor than the S4 Performance Monitor and Smart Row used in other WaterRower categories.