NOHRD Bike - Indoor Cycle
THE INDOOR CYCLE
For the home and gym
Introducing the NOHRD Bike – an indoor cycle with an innovative, aesthetic design adhering to our continuous high demands on functionality. Using advanced planetary gearing with a solid wood and steel frame, this bike is extremely durable, perfectly suited for professional use in the fitness studio or home gym.
WATERROWER | NOHRD
STREAMLINED DESIGN
Innovative, aesthetic, durable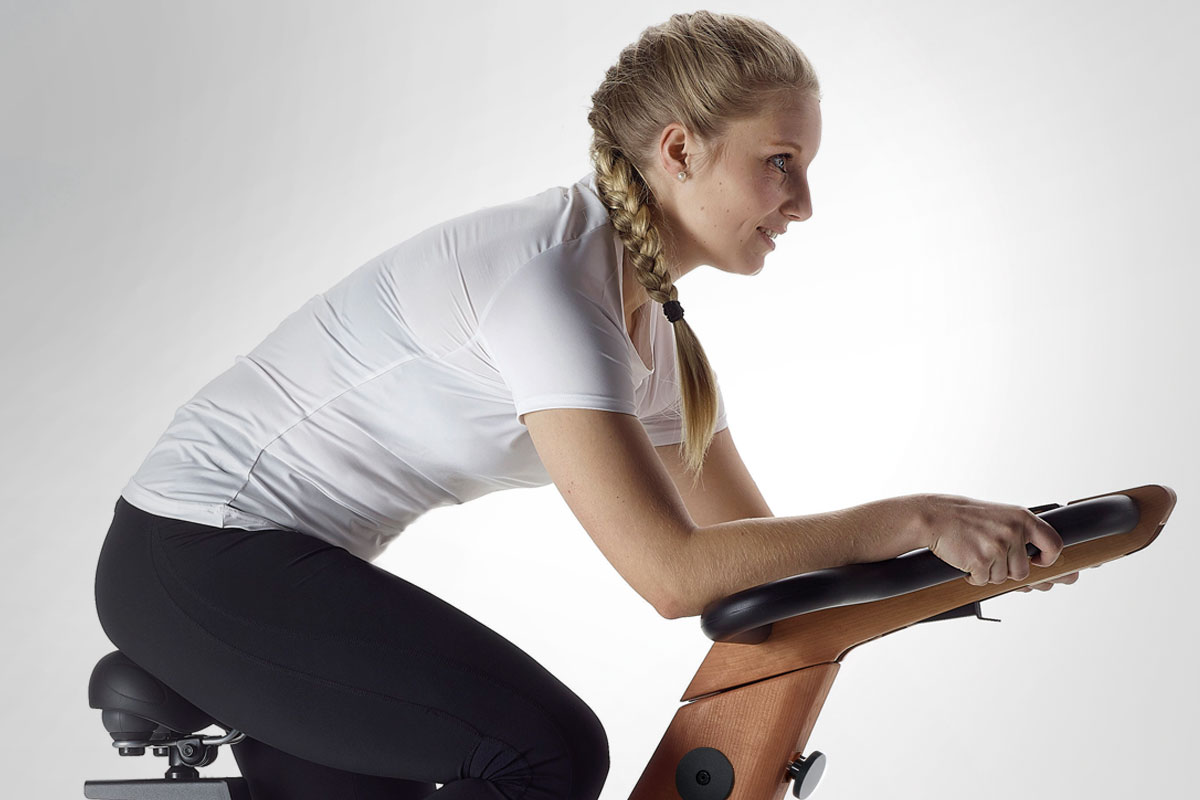 CYCLE TRAINING
Cycling has long been among the frontrunners of home and indoor fitness - easy to perform and highly effective. The ideal low-impact activity, stationary cycling protects the hip, knee and ankle joints, while enabling you to build muscular endurance. Turning up pedal resistance will effectively work your quads, glutes, hamstrings and calves to increase overall strength and thus improve your ability to perform every day physical tasks and activities.
MORE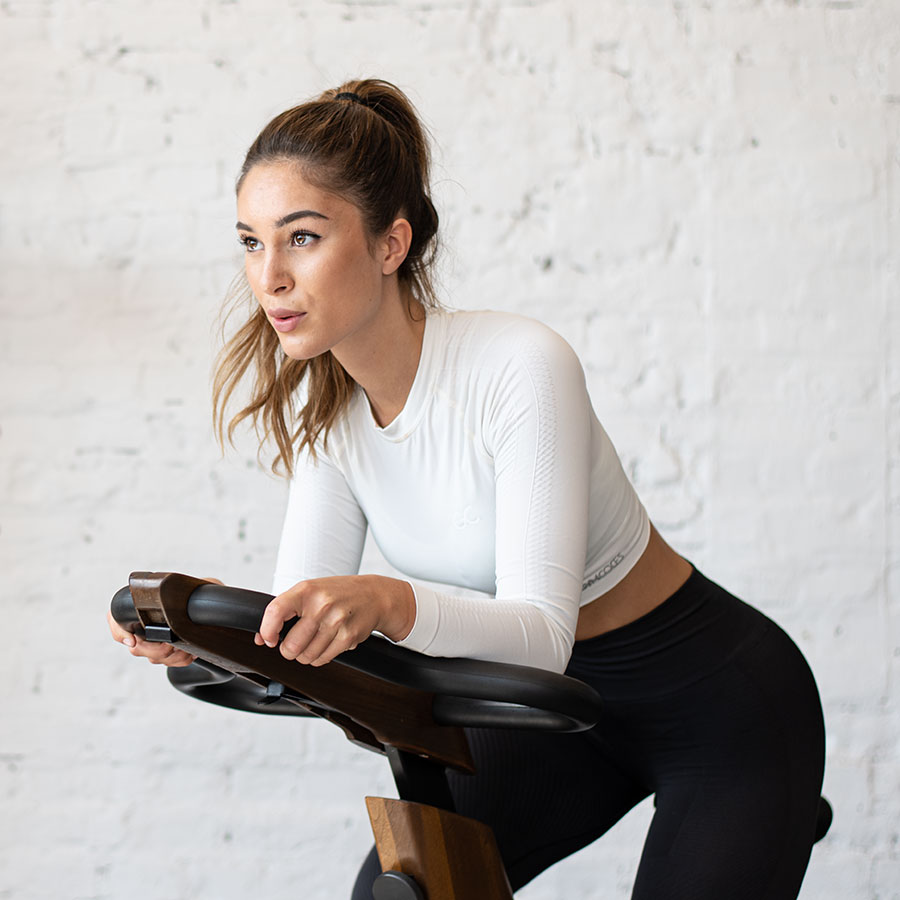 GRIP IT
Ergonomics made easy
Zero discomfort with the handlebar as it offers always a secure grip and different positions. It is coated with a black rubber and can be easily cleaned.
GET CONNECTED
Maximum connectivity
As an option to the NOHRD Bike app, you can easily connect and use the NOHRD Bike with other apps via Bluetooth such as ZWIFT, BKOOL or Rouvy. The NOHRD Bike Pro already has an integrated training screen (17.3" touchscreen), which is connected via USB.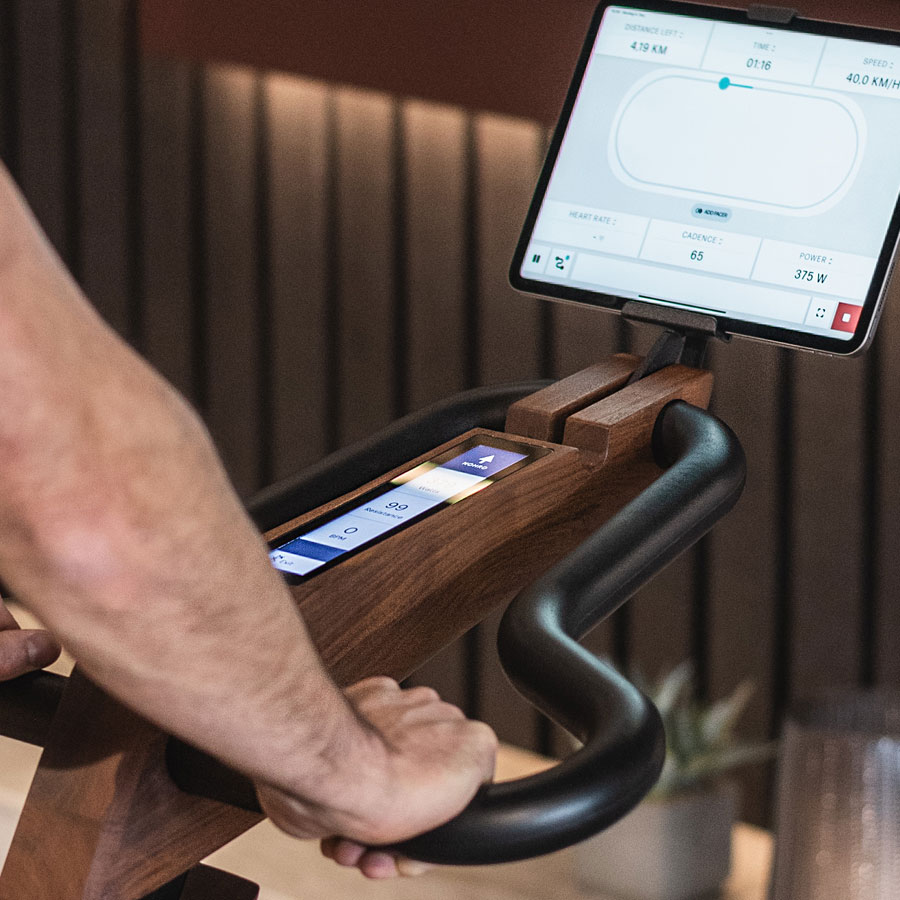 Planetary Gear Technology
Eddy Current Break System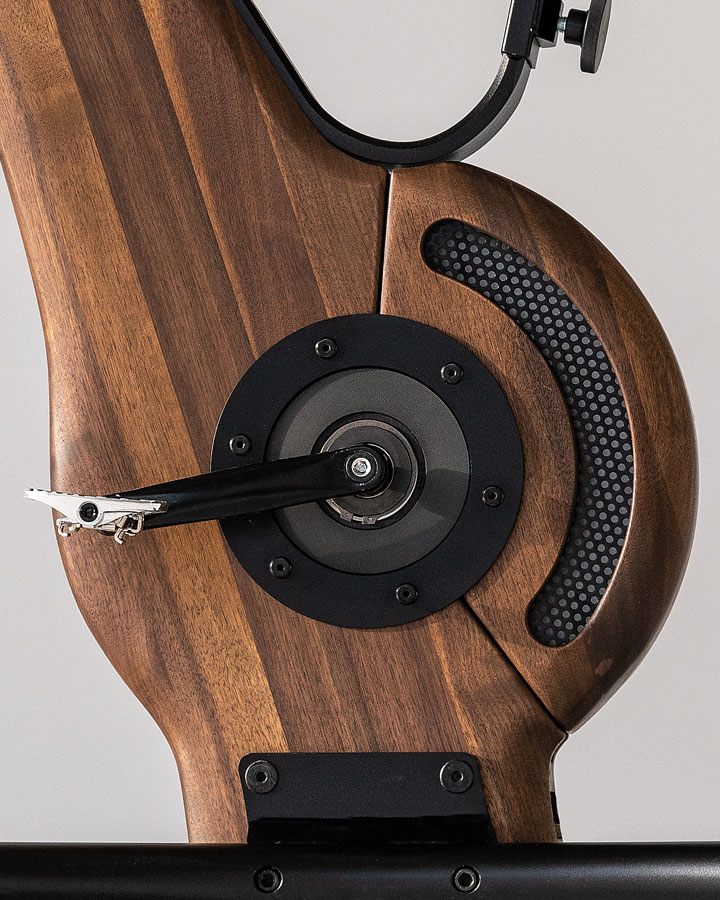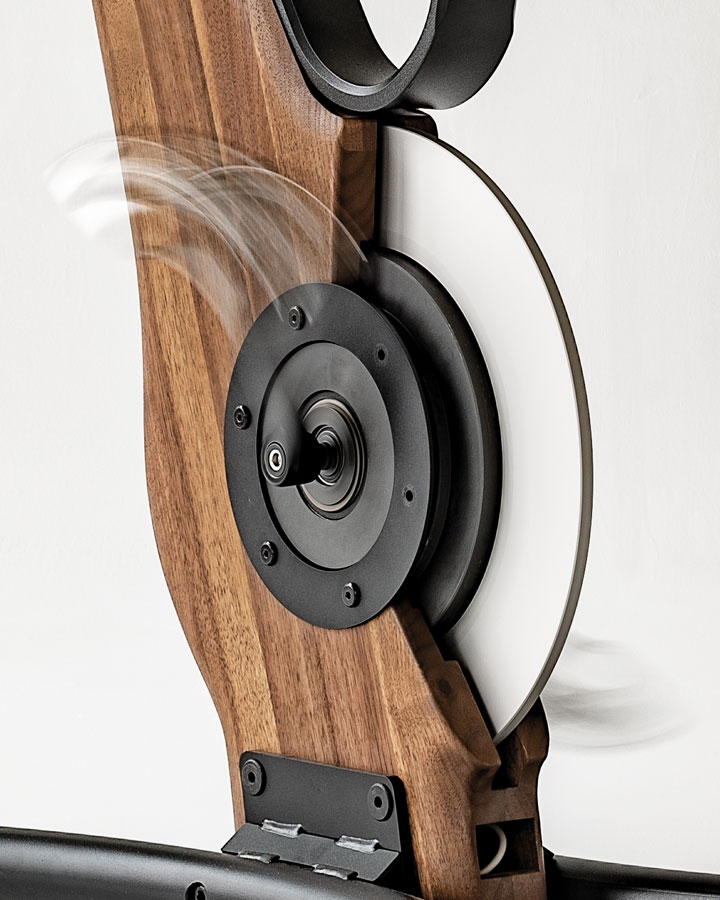 INNOVATIVE
PLANETARY GEAR UNIT
The NOHRD Bike technical features include an innovative gear unit, as well as a smooth, wear-free brake technology based on eddy current, guaranteeing extraordinary durability. Pedal stroke resistance is precise and infinitely variable by turning the setting disc.
WEITERE INFOS
The Benefits
Well thought out in every detail
The wood
The NOHRD Bike frame is manufactured in solid wood