NOHRD DumbBells - Weight Rack
Heavyweight sophistication
NOHRD DumbBells
Dumbbell training traces back to ancient Greece, where Olympic athletes were well aware of the benefits of cultivating their arm, chest, and back muscles with various weights. The principles of free-weight training, including compound and isolation exercises, remain unchanged over time. Throughout the ages, the ultimate goal has remained constant: the development of strength and muscle.
WATERROWER | NOHRD
Designed for power
Exquisite quality, stunning results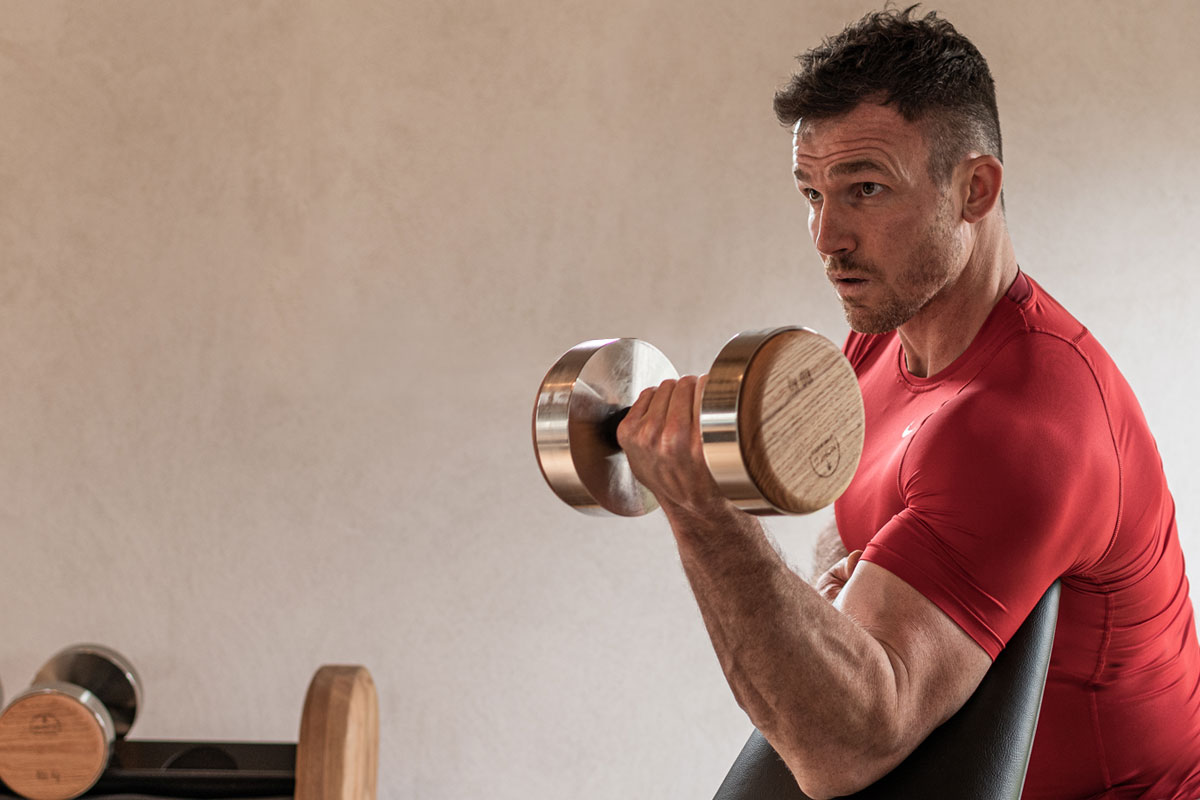 DUMBBELL TRAINING
It is without question: dumbbell training offers a myriad of benefits, from increased muscle activation and enhanced stability to adding huge versatility to your workouts. Working with dumbbells is highly effective for building strength, due to the rapid muscle fatigue it induces, along with the full range of motion it allows. In contrast to machine-based workouts, working with free weights has your muscles fully engaged, reaching a broader spectrum of muscle groups and fibers, and paving the way for better muscle growth.
The set
18 dumbbells
Discover the complete NOHRD DumbBells set with nine pairs of dumbbells, with 2.5 kg increments between weights, ranging from 5 to 25 kg. Dumbbell training is ideal for delivering increased strength, muscle definition and improved stability to athletes of all fitness levels.
The grip
A firm grasp
NOHRD DumbBells are CNC-milled from high-grade, nickel-plated steel. The handle on our dumbbells features 0.1 mm ribbing for grip support and is anodized black for more durability. Each NOHRD DumbBell is finished with a solid wood endplate, inscribed with the weight of the dumbbell and our NOHRD logo.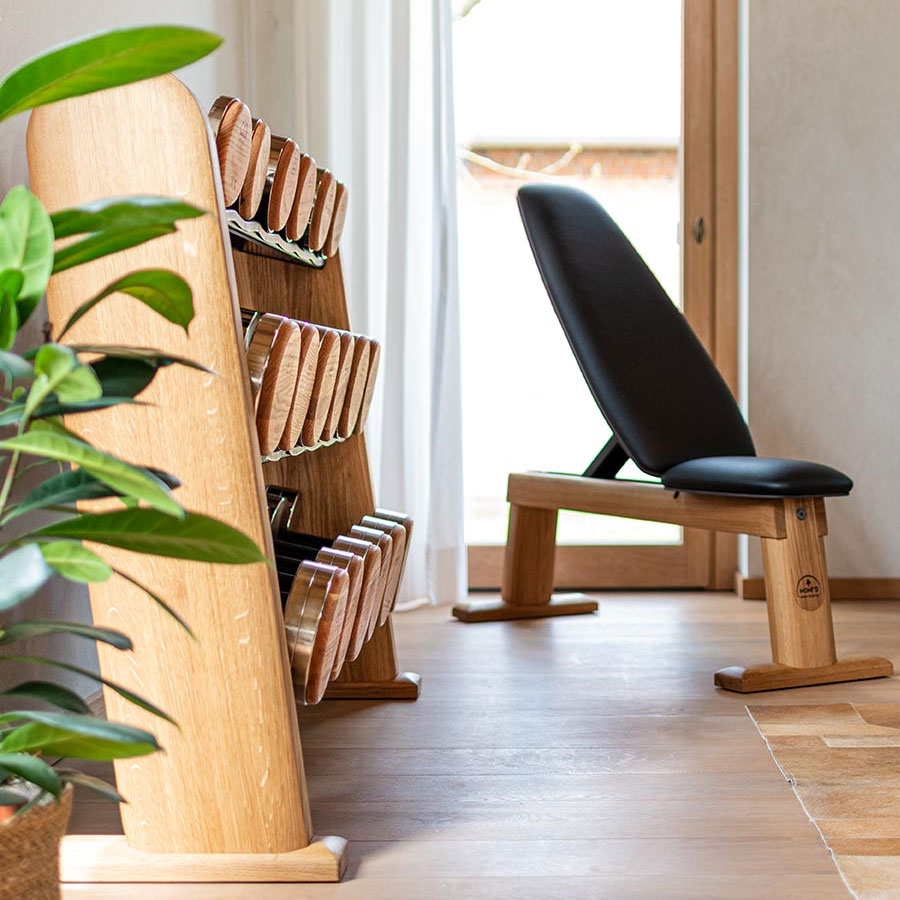 The rack
Dumbbell organizer
The NOHRD DumbBells storage rack, in a solid wood, angled frame, is a true organizer for your weights, as well as a space-saving solution. The rack has been constructed for extreme stability to safely hold 18 dumbbells and is suitable for use in the home or commercial gym.
THE WOOD WE USE
Our Selection