WATERROWER | NOHRD - History
OUR Story
THE BEST OF BOTH
WATERROWER offers an incredibly realistic rowing experience, captivating users of all fitness levels. NOHRD provides a complete gym experience with an innovative selection of strength and cardio equipment.

Crafted exclusively in our production facilities in the USA and Germany, WATERROWER | NOHRD creates a beautifully designed, cohesive fitness range – for everyone, for every space.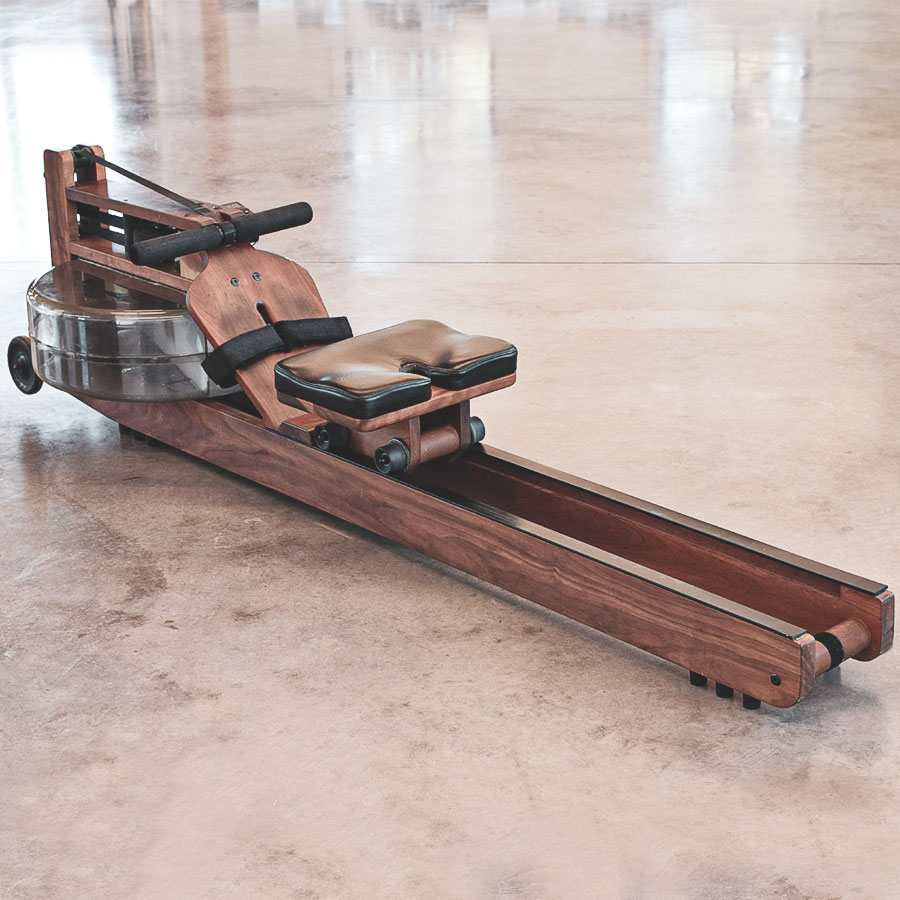 WATERROWER
THE ORIGINAL
In 1988, John Duke, an engineer from Yale University and a candidate for the US National Rowing Team, invented the WaterRower.

Duke's design was guided by two principles: to replicate the experience of rowing on water, making the sound, resistance, and physiological benefits accessible to a wider audience, and to create a piece of "fitness furniture" that blends seamlessly into living spaces as a preferred piece of art or furniture while serving as a fitness device.

This inspiration drew from the simple elegance of Shaker furniture, known for beauty and practicality. Central to this vision was the use of wood. Over the last 35+ years, we've maintained this philosophy, developing what is widely considered the most realistic experience of simulating on-water rowing – right in the comfort of your home or studio.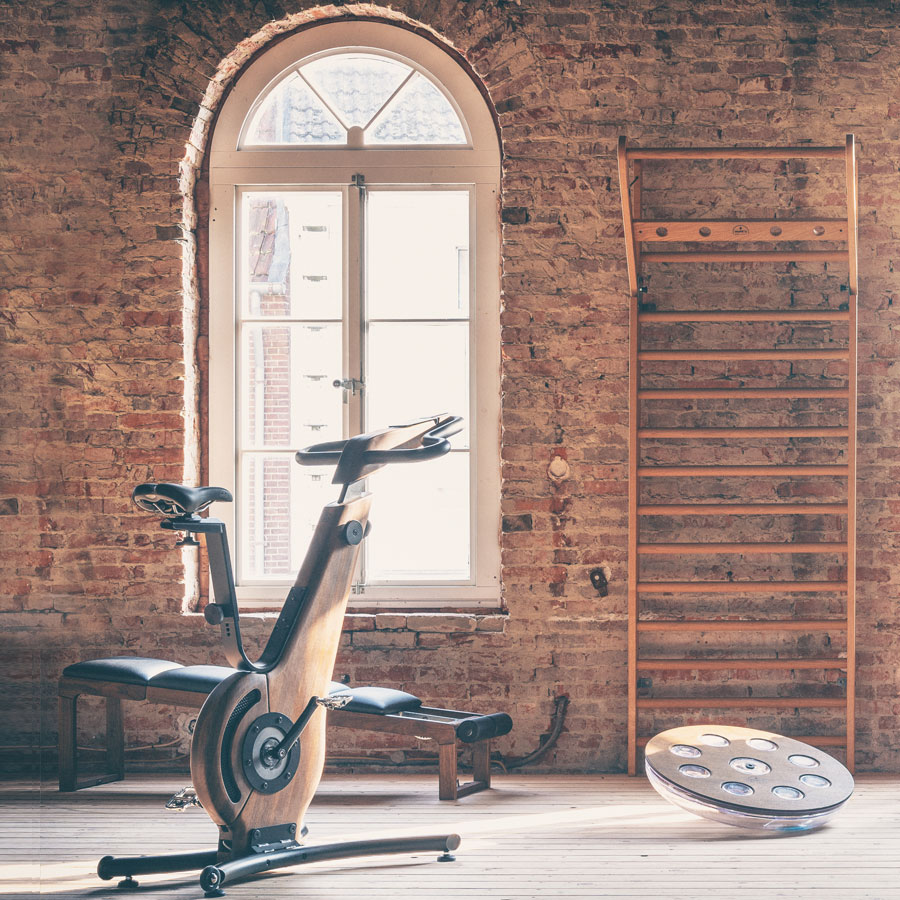 NOHRD
CARDIO, STRENGTH & WELLNESS
The NOHRD fitness equipment range was introduced in 2008 by Dominik Kuprecht, Managing Director of WATERROWER Germany.

This product line was developed to meet the growing demand from WATERROWER customers for additional fitness equipment with the same beautifully designed, functional approach. The result was the NOHRD range, which now encompasses cardio, strength, and wellness equipment. Following the same concept set forth by WATERROWER inventor John Duke, NOHRD's approach to the innovation process is equally as unique.

While other manufacturers conform to conventional forms and styles catering to the commercial gym market, NOHRD takes a unique stance, consistently demonstrating how fitness equipment can seamlessly combine top-tier functionality with captivating aesthetic appeal to enrich your overall workout experience.
WATERROWER | NOHRD
Our vision
The fusion of design, quality, innovation, and sustainability from both brands enables us to design fitness equipment that's not only functional and durable but also aesthetically pleasing to seamlessly fit into your interior.

Our shared vision is to provide you with the best fitness solution to help you achieve your fitness goals.

Whether you're searching for a rowing machine, a treadmill, or strength training equipment, our products are meticulously designed, striking the perfect balance between functionality, quality, and aesthetic elegance.
WATERROWER | NOHRD
Patent Application
John Duke files a patent for the WaterRower water-wheel technology. WaterRower Inc. is founded in Warren, Rhode Island, USA.
The First WaterRowers
The patent is granted, and the first WaterRowers are handmade in the USA.
WaterRower UK
Alex Caccia establishes WaterRower UK Ltd. And begins licensed production of the WaterRowers. Peter King joins the team as managing director.
WaterRower Germany
Dominik Kuprecht, Peter King's rowing partner, establishes WaterRower Germany as a sole proprietorship in Kassel. In 1995, the company relocates to Munich.
Establishment of US Production
John Duke sells his US-based WaterRower Inc. to WaterRower UK Ltd. in London, transferring global rights and patents. Production moves from England to Warren, RI, USA. Peter King becomes the CEO of WaterRower.
The First Employees
Dominik Kuprecht's German sole proprietorship becomes a GmbH (Ltd.), hiring its first employees. This marks the beginning of building a dealer distribution network in Europe.
German Relocation to Nordhorn
WaterRower GmbH relocates from Munich to Nordhorn, while a sales office remains in Munich to serve Southern Germany, Austria, and Switzerland.
The NOHRD Brand Emerges
Alongside distribution of the WaterRower, the first German-developed piece of equipment (WaterWorkx) prompts the creation of the NOHRD brand. In the same year, Peter King acquires 100% ownership of WaterRower (UK & USA). Together, these two manufacturing entities, operating out of USA and UK (Peter King) and Germany (Dominik Kuprecht, with the NOHRD line) play pivotal roles in supplying the global market. As part of their international expansion, WaterRower's existing distribution offices in key regions, including France, Italy, Spain, Benelux, Australia, and China, incorporate the growing NOHRD product range. Subsequently, they expand their presence to Taiwan, Scandinavia, and further establish an independent distribution company in Austria, solidifying their worldwide reach.
New Manufacturing Facility in Nordhorn
WaterRower GmbH constructs its first production and office facility in Nordhorn, covering 1500 sqm. This facility expands to more than 9000 sqm in the following years.
New Products
Products like WallBars, SwingBells, and WaterGrinder are introduced, followed by the award-winning SlimBeam (2013) and TriaTrainer (2015).
NOHRD Arena
A 400 sqm fitness studio, the NOHRD Arena, opens at the company premises.
Expansion of Product Line
Additional products, including the NOHRD Bike (2017), and the NOHRD Wall Compact (2020), are launched.
Expansion of Production Facilities
Both the US and German facilities expand their factories.
Construction of New Logistics Center
A new 1800 sqm logistics facility is built at the Nordhorn site.
Co-Branding
Both companies engage in the re-brand initiative under the joint name "WATERROWER | NOHRD", while independently furthering their product lines.
Expanding the Product Line
New products, including the NOHRD WeightPlates and the NOHRD SquatRack, are launched.
Dubai Sales Office
Introduction of a sales office in the Middle East, with a showroom and warehouse.
Nordhorn Sawmill
Planning and preparation for the company's own sawmill at a second location in Nordhorn.