Eau Me Board - Balance Board with water
Find your balance
Water-based balance board
The Eau-Me Board is all about balance. Designed to simulate uneven ground, your body is continuously engaged, while the board aims to tilt you off center. The water-filled base is sure to react against your every move – guaranteed to deliver an extra dimension to your balance & core stability session.
WATERROWER | NOHRD
Filled with water
Our balance board twist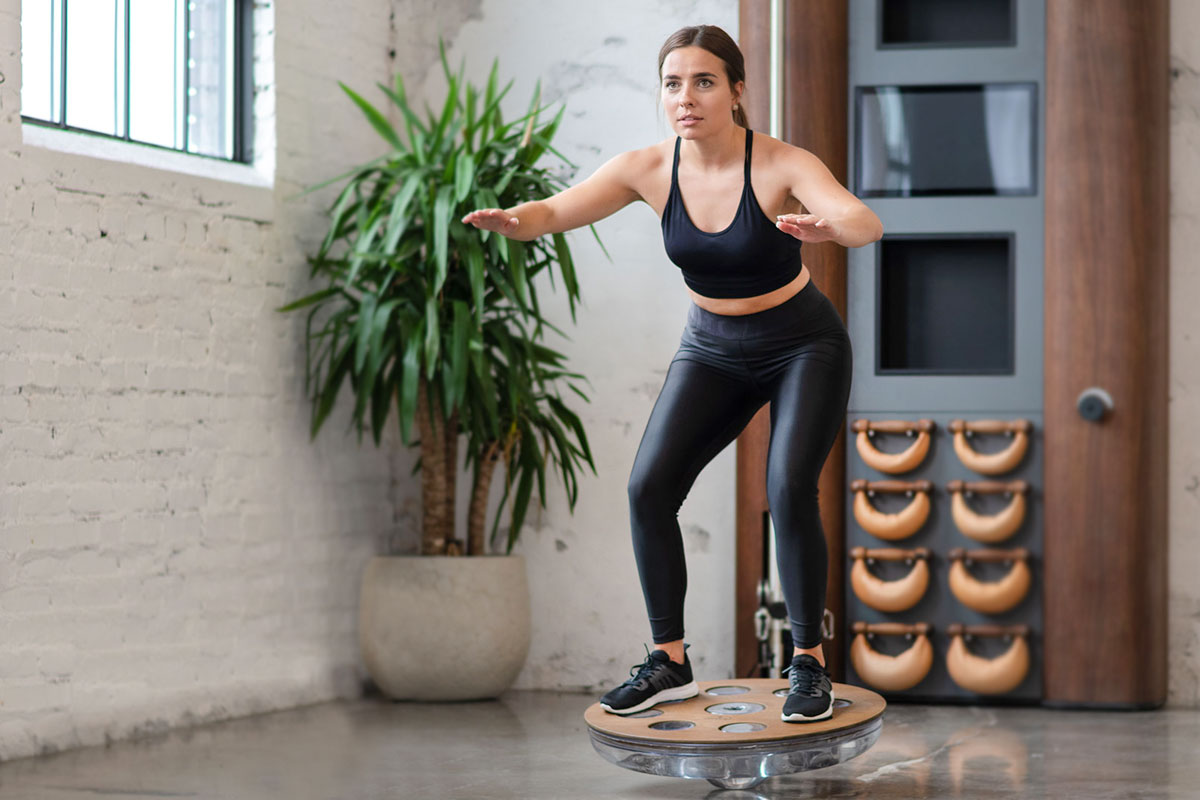 BALANCE TRAINING
Incorporating balance training into your exercise regimen is sure to deliver noticeable benefits by enhancing core strength, improving coordination and functional fitness. Targeting core strength in this fashion will automatically improve posture and counter back pain as you improve. It's an engaging and fun way to improve stability, prevent injury and gain overall confidence.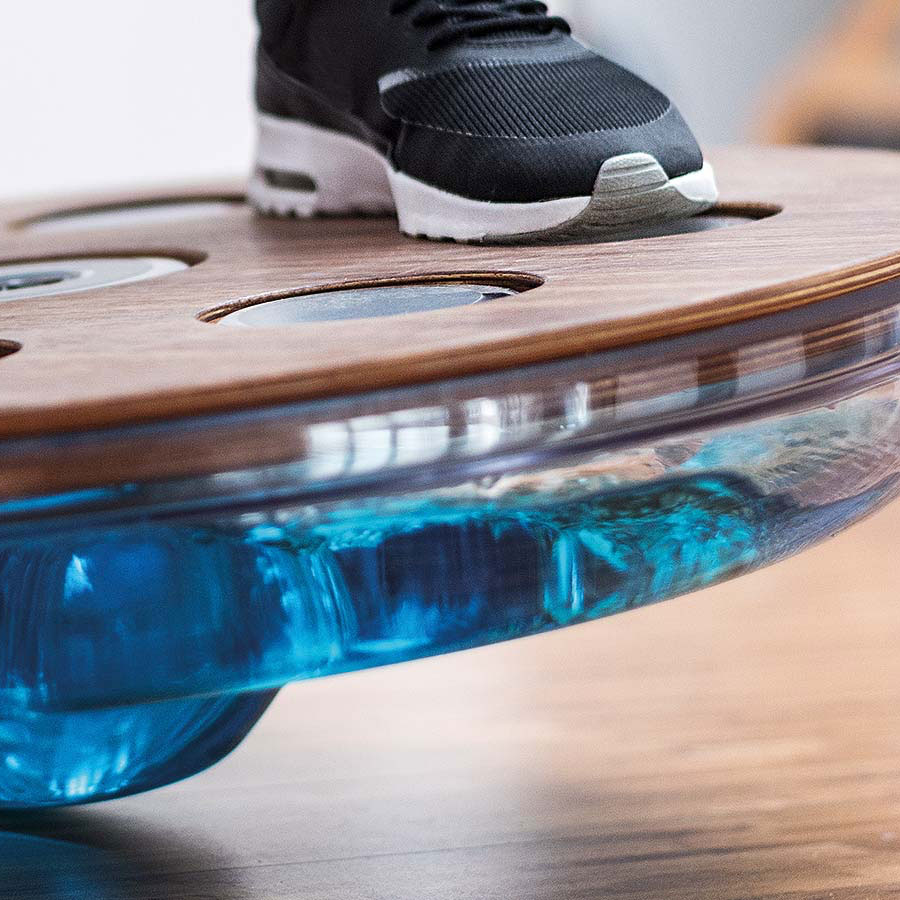 6.5 liters
The water factor
Unlike stable surfaces or solid materials, water is constantly shifting, creating a dynamic and ever-changing environment for balance training. This translates into a wonderful element of unpredictability, sure to enhance your balance training while preparing you for everyday challenges, such as uneven terrain or unexpected movements, improving your overall functional fitness and reducing risk of injury.
Versatility
Workout positions
Use for training exercises such as squats, sit-ups, lunges, and push-ups. Performing these exercises on the balance board encourages the body to use its stabilizing muscles to maintain balance, while also significantly challenging large muscle groups with its unstable platform.
The details
Exceptional design