TriaTrainer: 3 in 1 Exercise Bench
3 in 1
Multi-fucntional workout bench
This compact, multi-functional exercise bench boasts a sleek, minimalistic design with easy adjustment features for three different training settings to allow for a broad range of exercises.
WATERROWER | NOHRD
Tailor YOUR WORKOUTS
Multi-bench magic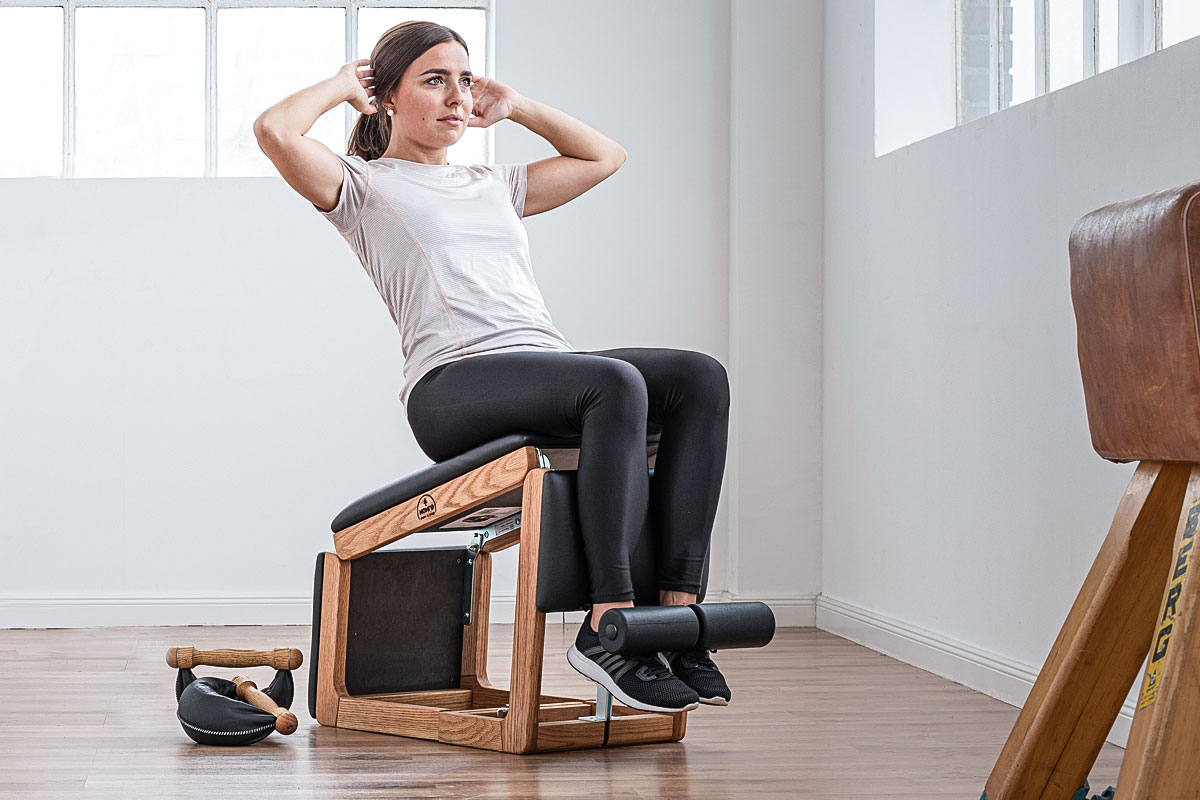 CORE TRAINER
Incorporating core strengthening exercise to your fitness regimen is essential as a foundation for nearly all physical activity – from lifting weights to daily movements like bending, twisting, and standing strong. A toned midsection will improve posture while enhancing your balance and stability, making core training a fundamental component of any fitness routine.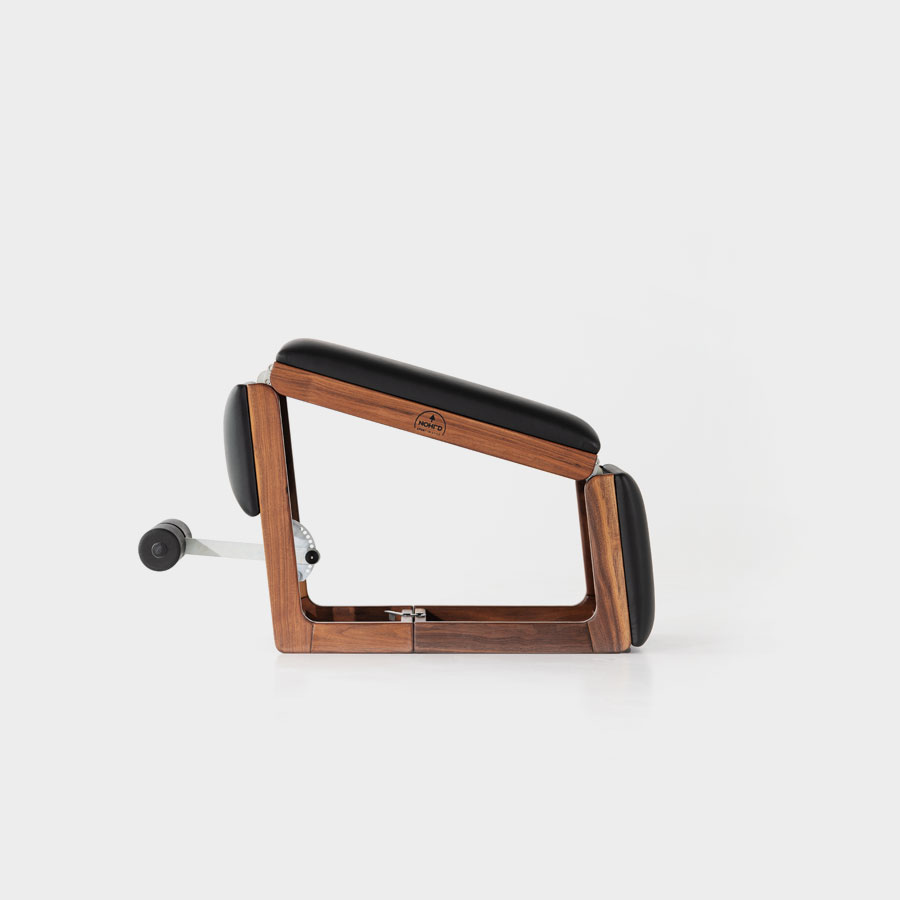 Position 1
Ab-trainer mode
In the compact, closed position, the TriaTrainer is excellent for focused abdominal training, requiring a less than 1 sqm footprint.
Position 2
Back-trainer mode
The semi-opened TriaTrainer setting is ideal for targeted back and glute training. In this position, you can perform exercises that engage these muscle groups effectively, like back extensions or glute bridges.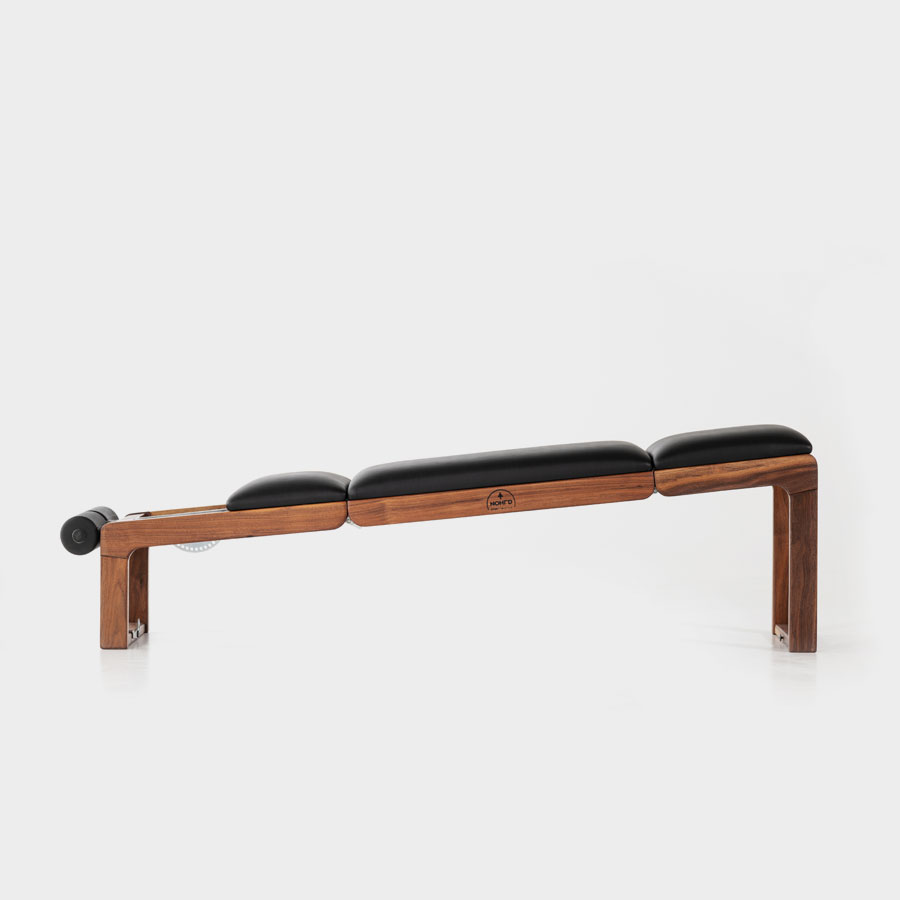 Position 3
FLAT BENCH
In its fully extended position, the TriaTrainer is perfectly suited for any kind of bench workouts - with or without weights.
THE WOOD WE USE
Our Selection
THE DETAILS
Exceptional Design
The allure
Unlocking style & functionality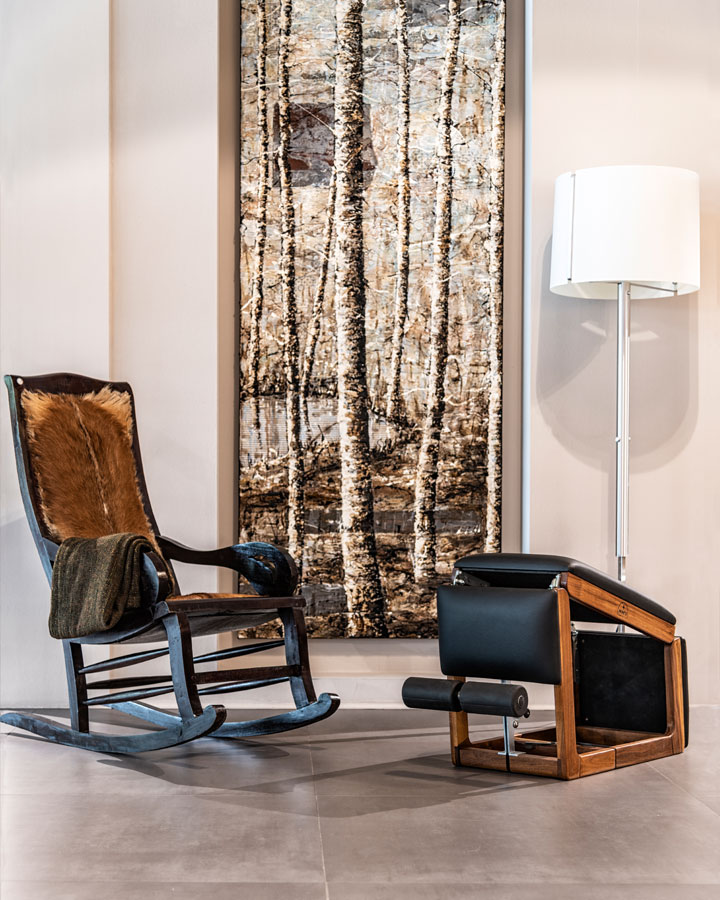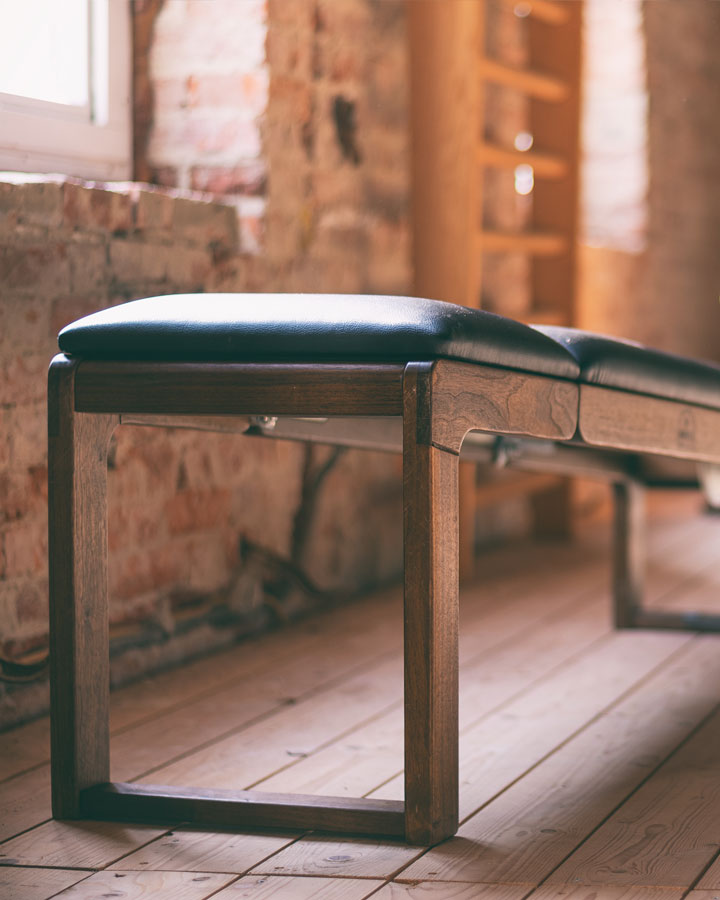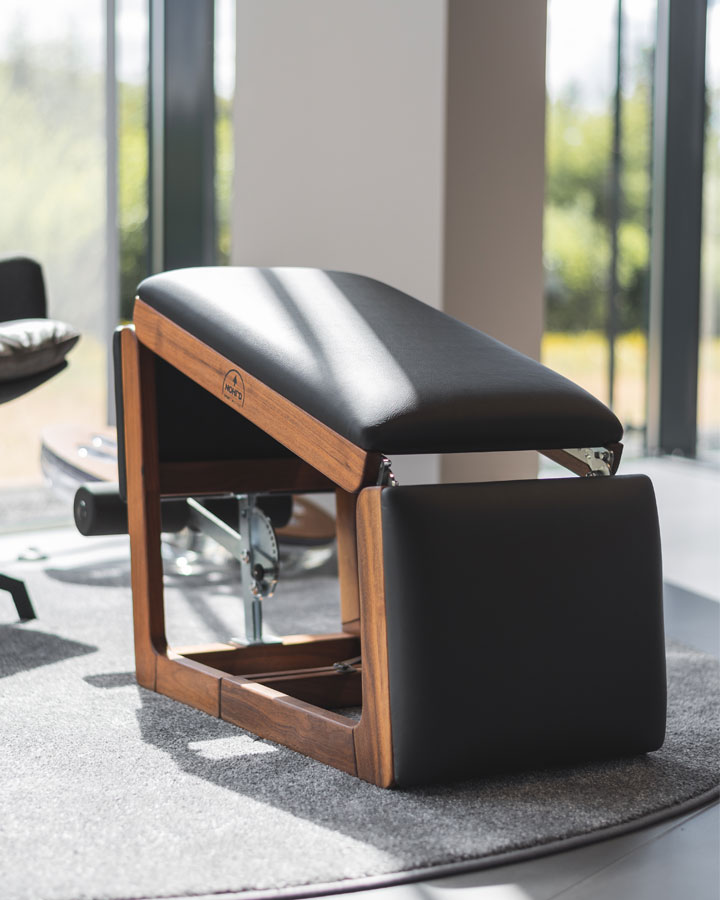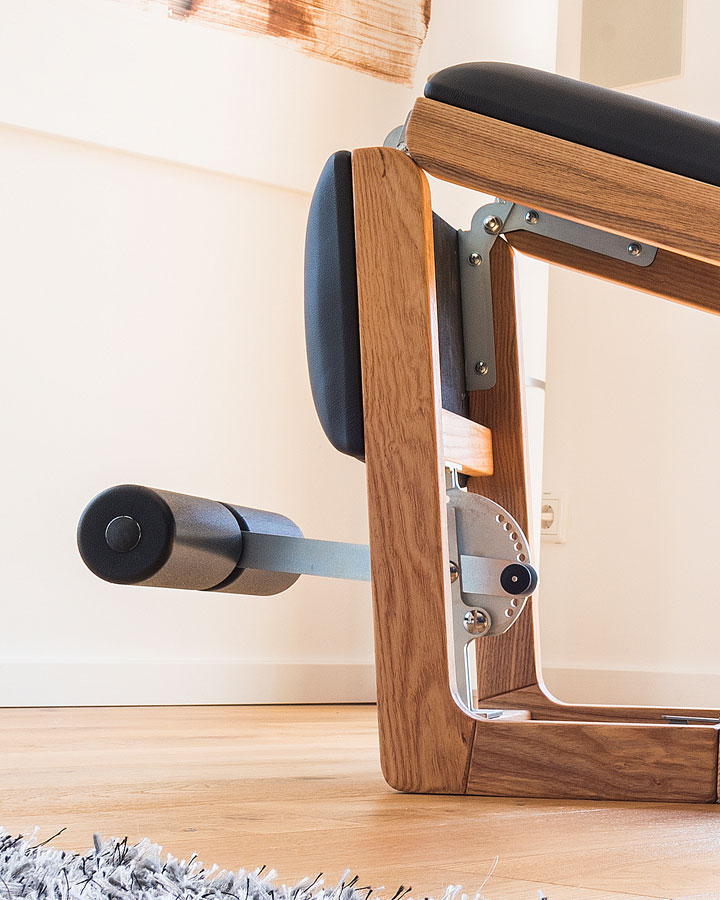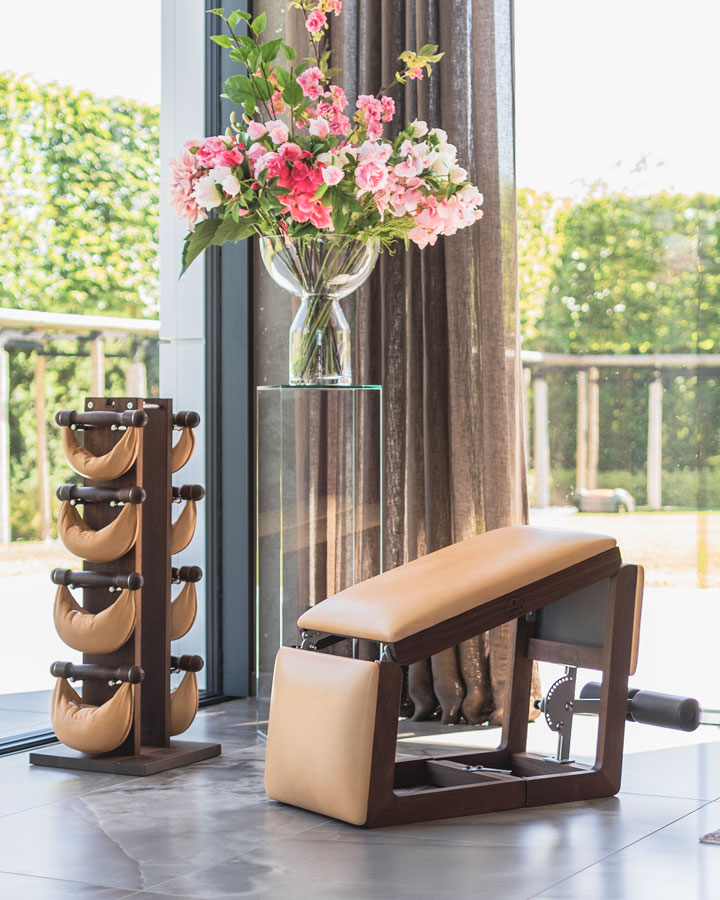 Multi-faceted
A design highlight
The TriaTrainer exudes an understated elegance that seamlessly blends with any fitness space. It's lightweight and portable design allows you to train where you want and when you want. The padded footrest can be adjusted into 10 different positions to suit different exercises and user preference.