Sprintbok Training
The motorless Sprintbok treadmill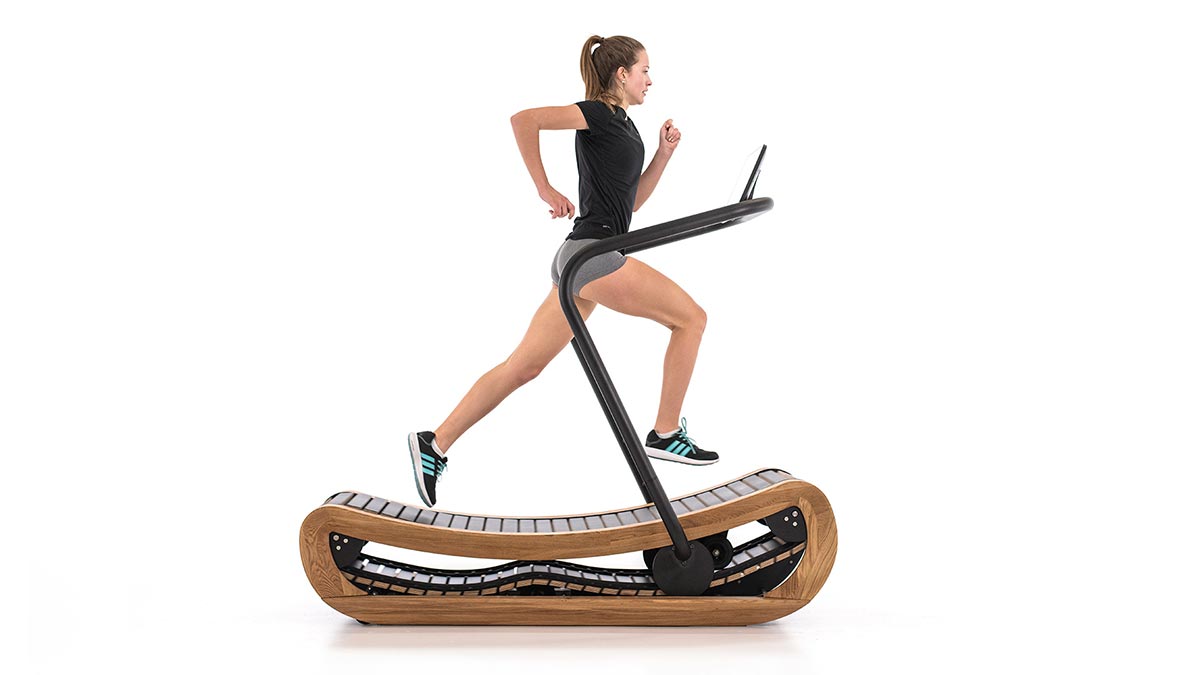 Motorless
Running enthusiasts are well acquainted with the advantages of motorless treadmills. Fully powered by the user's legs, the Sprintbok knows no speed limitations. Whether training for endurance, sprint or interval runs – the Sprintbok perfectly absorbs any kind of running training through its ball bearing mounted slats.
Intense Training
The principle of the motorless Sprintbok treadmill is based on the runner's foot effectively pushing the slat belt backwards at the strike point. The curved belt surface, featuring vertical and horizontal contours, enhances the downward and backward pulling of the belt – ideal for a more natural pace.
Distance, Sprint and Interval Runs
All forms of running training can be practiced on the Sprintbok. Exceptionally quiet during use, its cushioned belt reacts instantly to any shift in your speed input. The Sprintbok automatically adapts to all running styles and speeds without any unpleasant, persistent motor noise – this enables fluid change between sprint and slower-paced running.
Walk or Run
Different speeds without settings
Once the foot strikes, the runner's bodyweight contributes to pushing the treadmill belt downwards and backwards. The foot's point of contact is always slightly in front of the body's center of gravity. The high-quality, ball bearing mounted running slats reduce horizontal friction during the strike phase. Less friction when the foot strikes, encourages more muscle engagement.
Suitable for all running workouts: endurance training, sprints & intervals. Adapts to any running style and speed.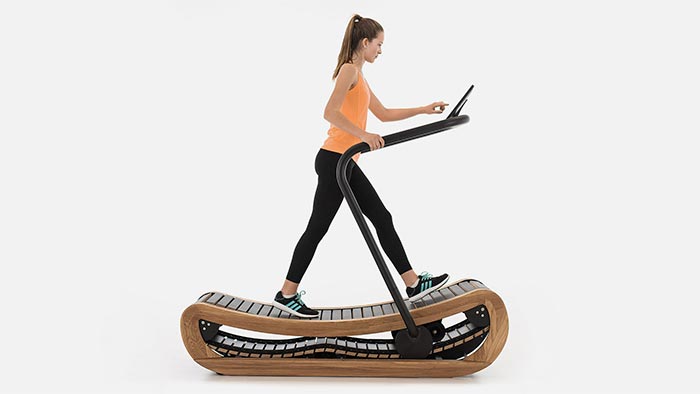 Easy, intuitive familiarization: start with a simple walk to get a feel for self-powering the treadmill. Once you find your balance at a walk pace, the transition to a comfortable jog is easy.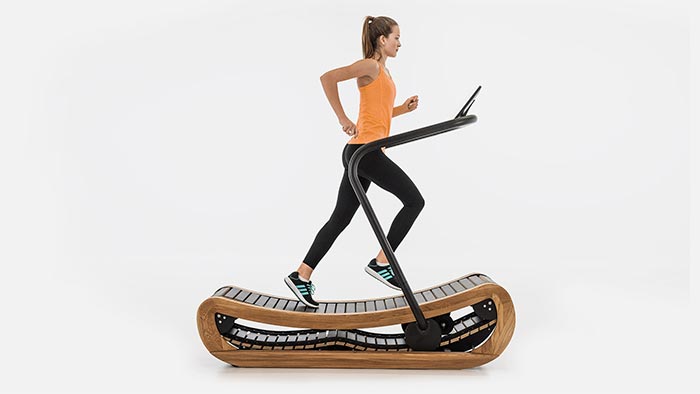 Picking up speed: shifting your body's center of gravity slightly forward, while running more forward, "into" the curve will increase the running pace.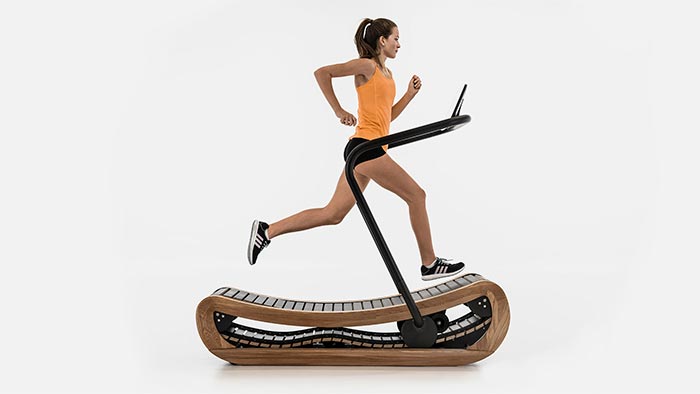 Train for speed: the Sprintbok instantly reacts to the user's speed increase. The flexible slats ensure minimal strain on the joints.
Sprintbok Monitor & App
Exercising with the Sprintbok App
The inclinable 17.3" monitor screen is pre-installed to provide a clear overview of performance data, such as distance, time and speed on a speedometer graphic. Further workout features are available in the Sprintbok App.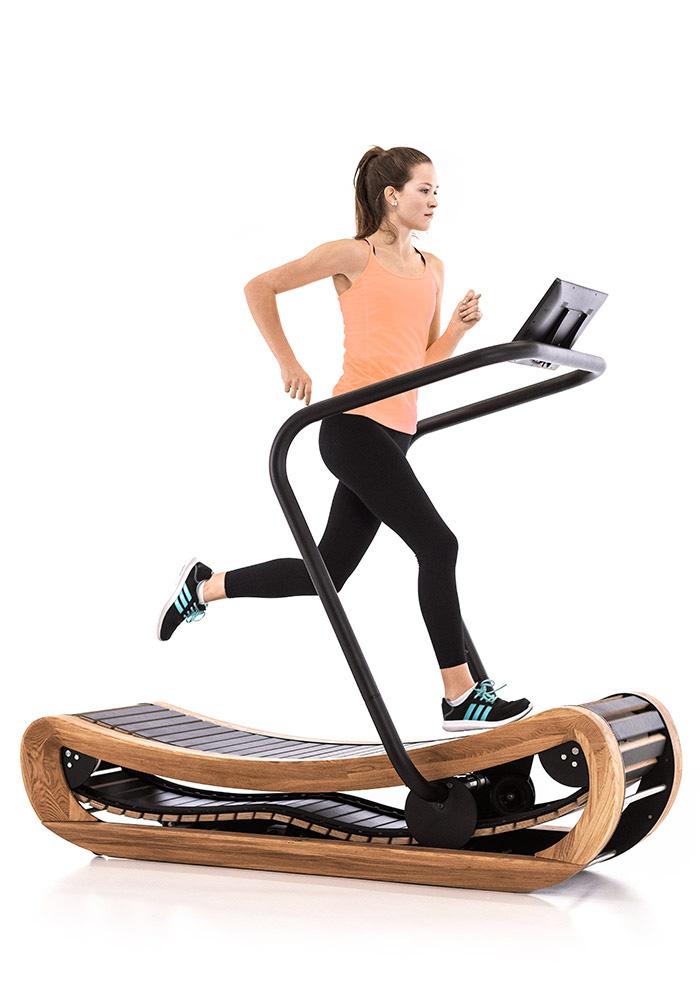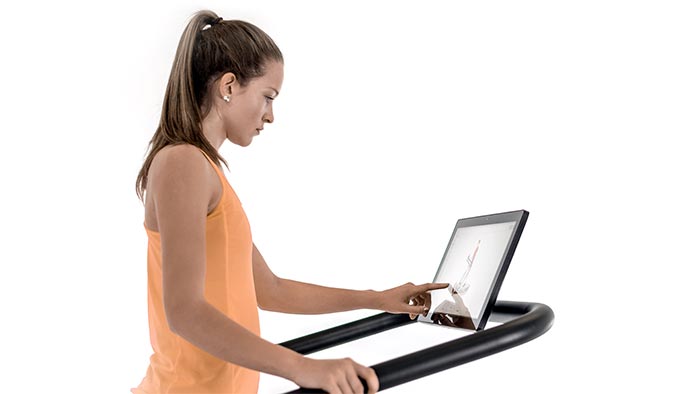 Select from various user modes in the Sprintbok App:
- Free training
- Scenery runs
- Fitness trails
In Free training mode the following performance data is displayed:
- Time
- Distance
- Speed
- Pace
- Average Speed
- Heart rate