NOHRD Bike
Indoor cycle for the home & gym.
Streamlined design
The NOHRD Bike boasts a distinct, straightforward structure with a smooth, 'head-to-toe' flow.
Introducing the NOHRD Bike – an indoor cycle with an innovative, aesthetic design adhering to our continuous high demands on functionality. Using advanced planetary gearing with a solid wood and steel frame, this bike is extremely durable, perfectly suited for professional use in the fitness studio or home gym.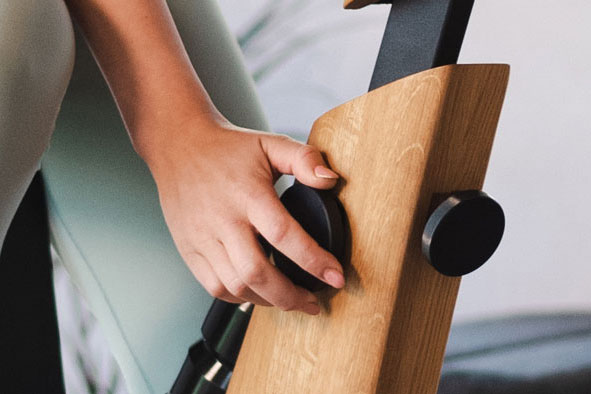 Pedal stroke resistance is precise and infinitely variable by turning the resistance disc while cycling.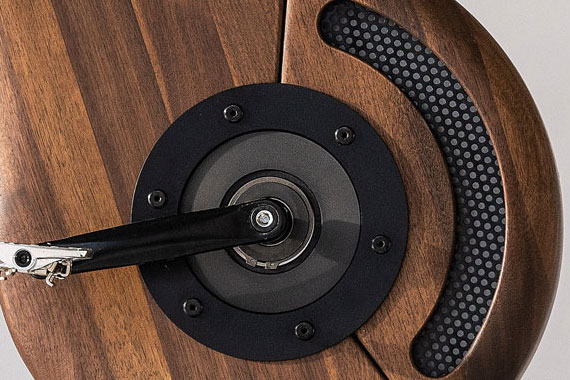 Thanks to the innovative gear unit and smooth, wear-free magnetic brake technology, the NOHRD Bike promises to be a lifelong, durable exercise companion.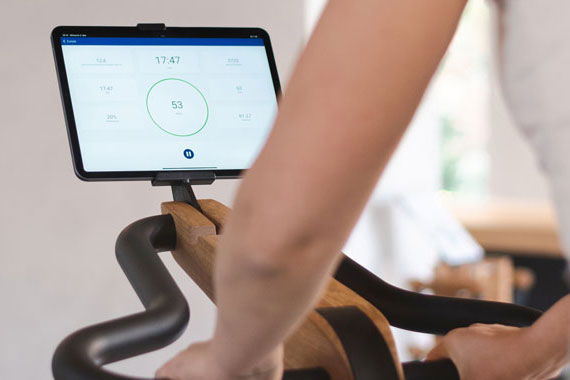 The NOHRD Bike App is free of charge and both Android and iOS compatible – enjoy tracking your cycling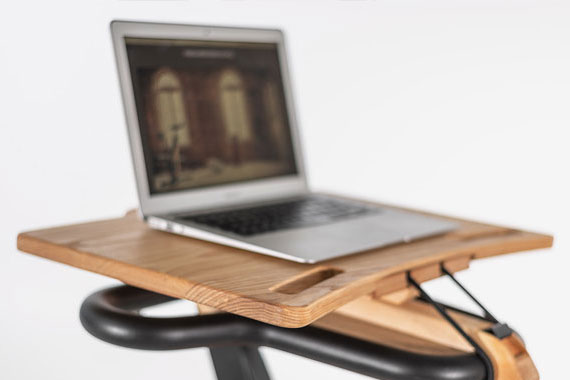 Bring your work to your bike! The NOHRD Bike laptop tray accessory.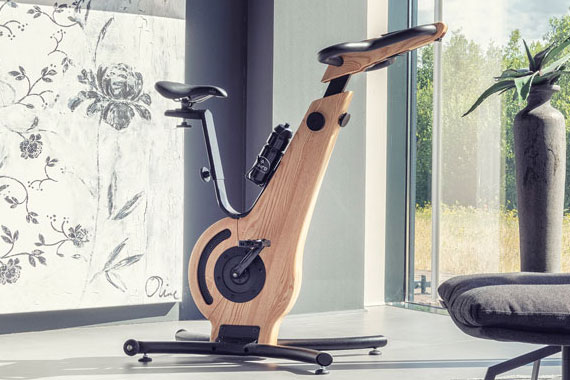 Space saving, compact design for home and gym.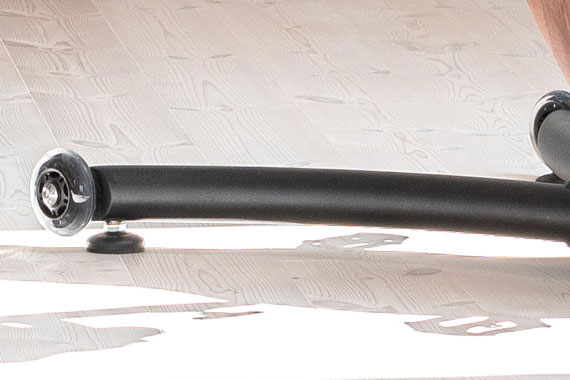 The NOHRD Bike features rubber wheels for easy manoevering.
Choice of wood for your frame
NOHrD Bikes are manufactured in solid ash, oak, cherry and walnut wood.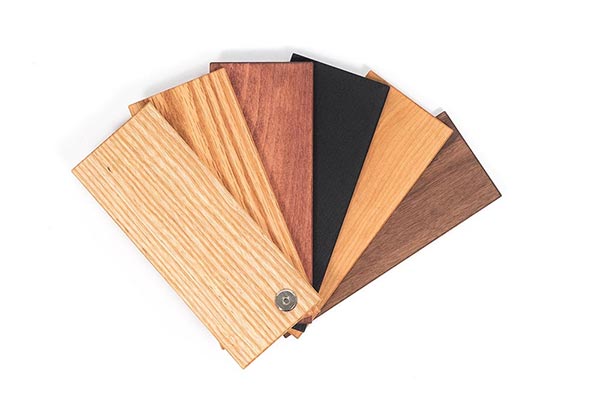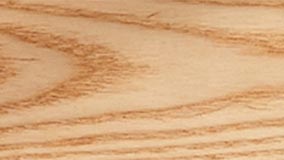 Ash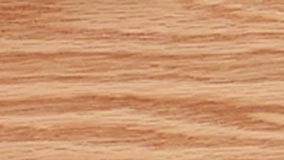 Oak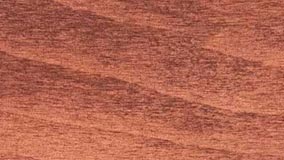 Club
Shadow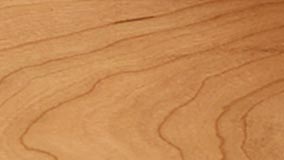 Cherry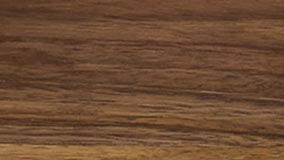 Walnut
Manufactured in solid ash, oak, cherry and walnut wood. All metal parts are powder coated in black.
More
We ensure highest standard of quality on all models - regardless of whether intended use is in the home, hotel or fitness studio.
Meticulously conceptualized for high performance
Technical Details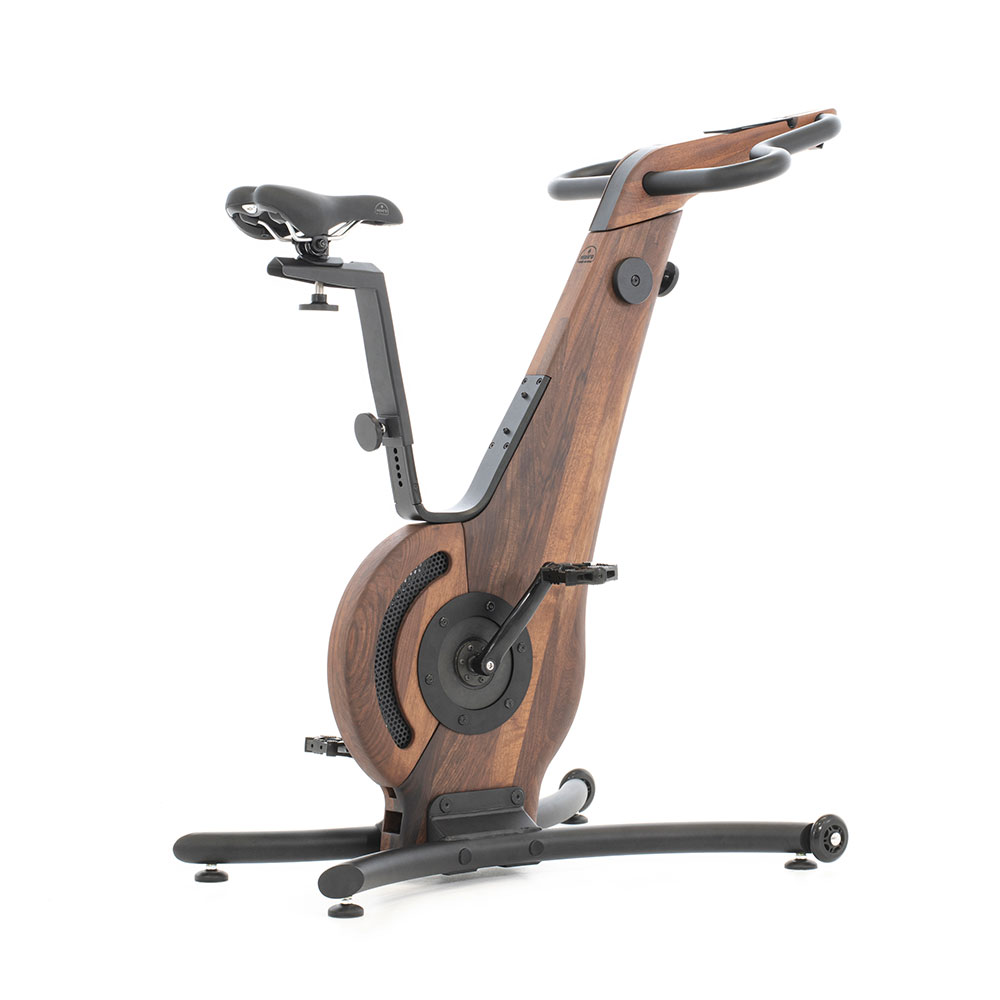 - planetary gear unit: 1:8 ratio
- pedal stroke: infinitely variable / resistance: magnetic brake
- saddle bar extension: 17.5cm
- suitable for body height range: 160cm – 200cm
- hybrid pedals (compatible with clip system)
- Bike exercise app incl.
- weight: approx. 60kg
- floor space: 80cm x 60cm
- max. user weight: 200kg
- disc flywheel oscillation: 5.5kg
- handlebar extension: 27.5cm
- saddle angle: 30 degrees
- saddle bracket: universal
- battery pack, integrated USB charger socket incl.
- rubber wheels for easy manoevering
Planetary Gear Technology
Eddy Current Break System
The NOHRD Bike technical features include an innovative gear unit, as well as a smooth, wear-free brake technology based on eddy current, guaranteeing extraordinary durability. Pedal stroke resistance is precise and infinitely variable by turning the setting disc.
The NOHRD Bike is designed for maximal stability within minimal space: requiring a mere 0.44 sq meters, this piece of exercise equipment seamlessly fits into any interior environment. The foot sections are equipped with rubberized rollers for easy raising and positioning.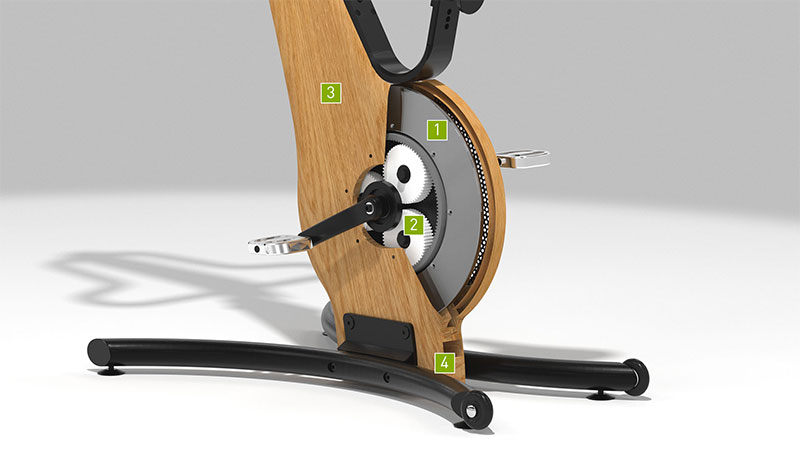 1. Disc flywheel
Perfectly weighted for greater momentum during your workout
2. Precision gear heads
Guaranteed "Made in Germany" quality standard
3. Solid wood and steel frame
Featuring built-in stepless, wear-free eddy current brake
4. Battery pack
Transmits training data via Bluetooth