NOHRD SquatRack - Fold out squat rack
CHALLENGE YOUR LIMITS
Our latest strength fitness solution
Order online
Model overview
We are passionate about providing exceptional fitness solutions that inspire and empower you to reach your fitness goals. Discover our latest addition, the NOHRD SquatRack, designed to transform your strength training experience. Take your workout up a notch with this versatile, dynamic piece of equipment. The SquatRack exemplifies our commitment to quality, innovation, and design. With its stunning aesthetic, durability and versatility, this rack will revolutionize the way you train.
WATERROWER | NOHRD
Cutting-edge Design
Exceptional Functionality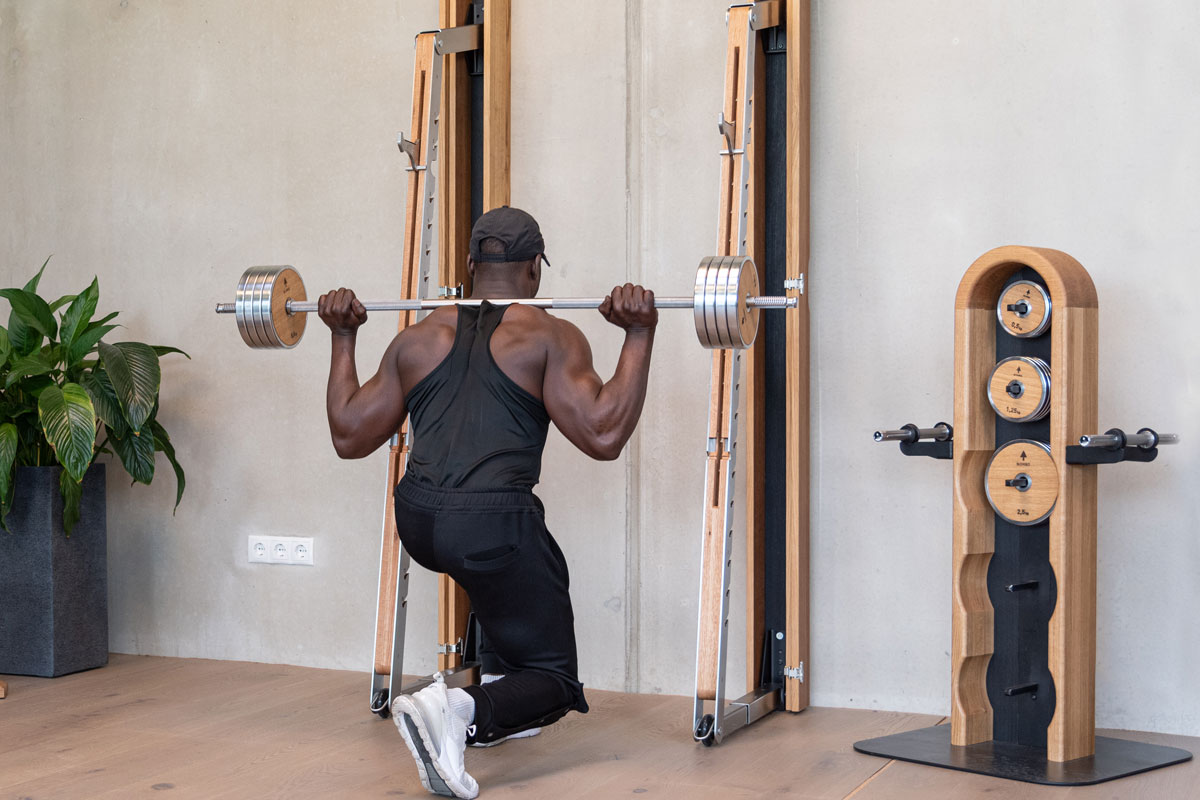 UNLOCK YOUR STRENGTH
Incorporating strength training into your fitness routine offers numerous benefits. From building lean muscle mass to boosting metabolism, strength training on the SquatRack will help you achieve your fitness goals while you improve overall strength and power.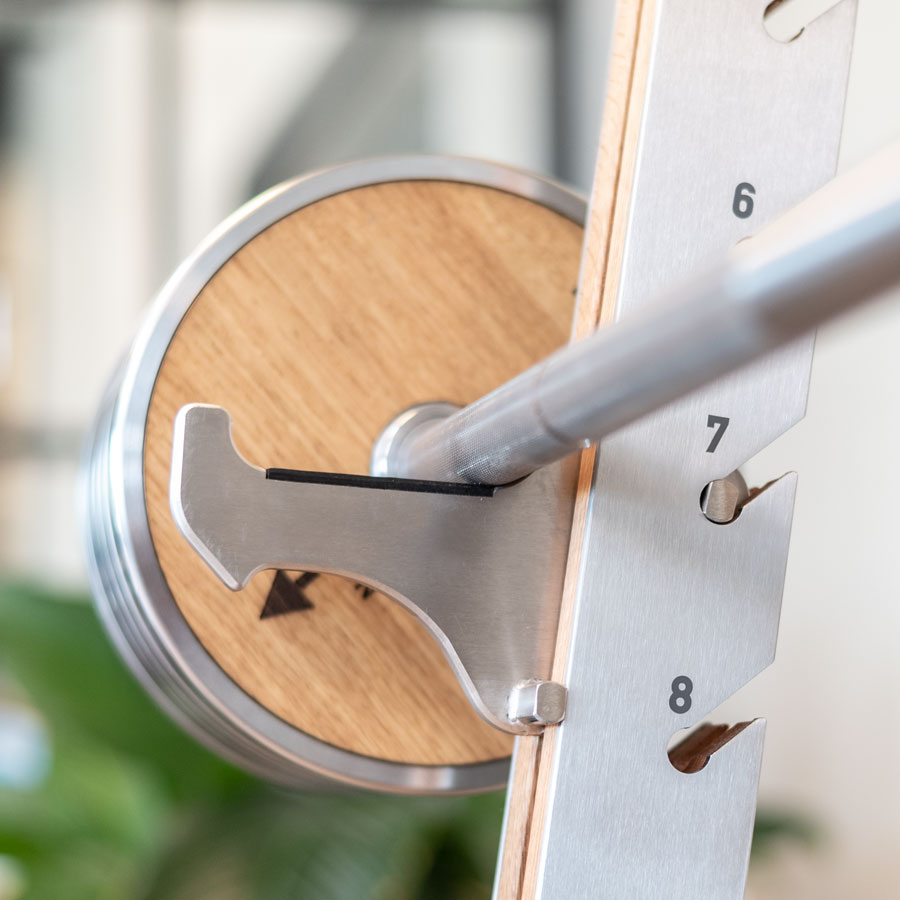 MAXIMUM POWER
VERSATILE WORKOUT OPTIONS
Elevate your training with a weight load capacity of up to 200 kg. The SquatRack offers a multitude of exercise possibilities. Adjust the J-hooks and safety bars to your preferred height, allowing for seamless transitions between squats, bench presses, lunges and shoulder presses. This versatility ensures that you can tailor your workouts to suit your specific training needs.
PATENTED POWERHOUSE
STABILITY & DURABILITY
Built to last, the SquatRack provides exceptional stability and durability. Its robust construction ensures a secure platform for your workouts, allowing you to focus on your form and push your limits without compromise.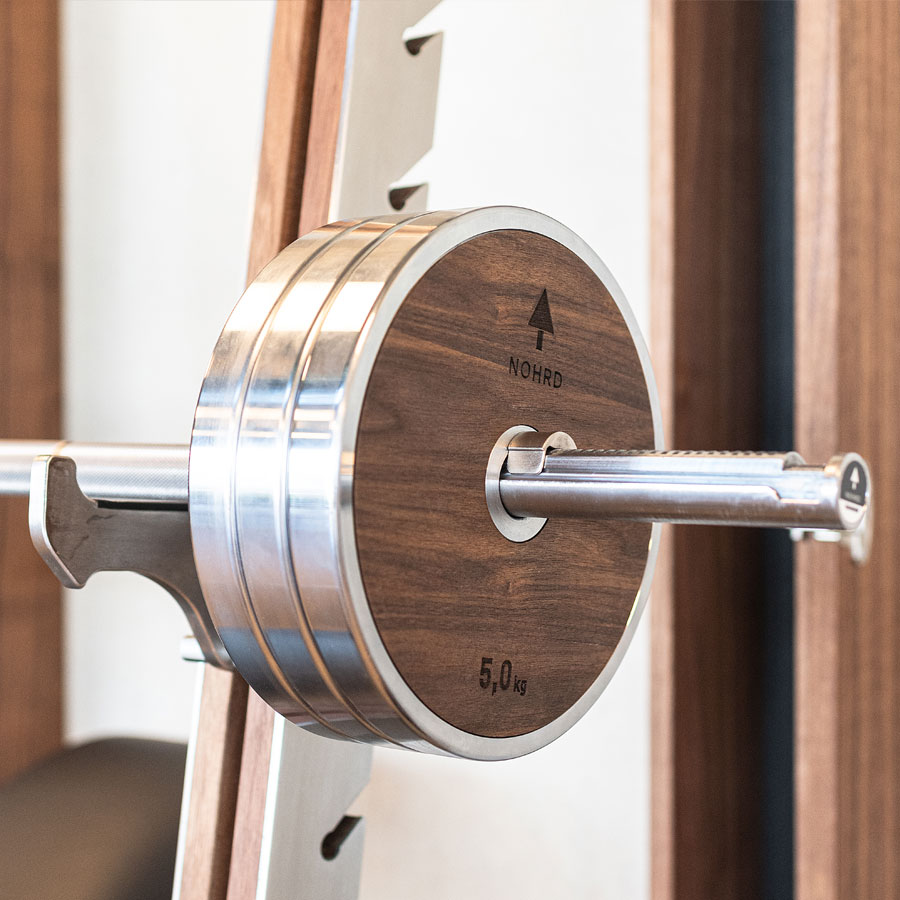 A DYNAMIC FUSION
PREMIUM WEIGHT PLATE SYSTEM
Experience the innovative barbells, collar and weights system designed in collaboration with Gungnir of Norway exclusively for the NOHRD SquatRack. These high-quality bells & weight plates ensure secure positioning and smooth movements throughout your training session.
THE WOOD WE USE
Our Selection