WaterGrinder - Upper Body Fitness Trainer
Pure Intensity
Upper Body Fitness Trainer
ORDER ONLINE
Model Overview
Dimensions (cm)
110 x 80 x 120
Grinders, the athletes on board competitive sailing teams responsible for winching the sails, are among the fittest strength endurance athletes in professional sports. A sailing grinder is renowned for combining explosive strength with high levels of endurance. The WaterGrinder allows you to replicate the training regime of a sailing grinder from dry land.
WATERROWER | NOHRD
FLUID ELEGANCE
For Home & Studio Fitness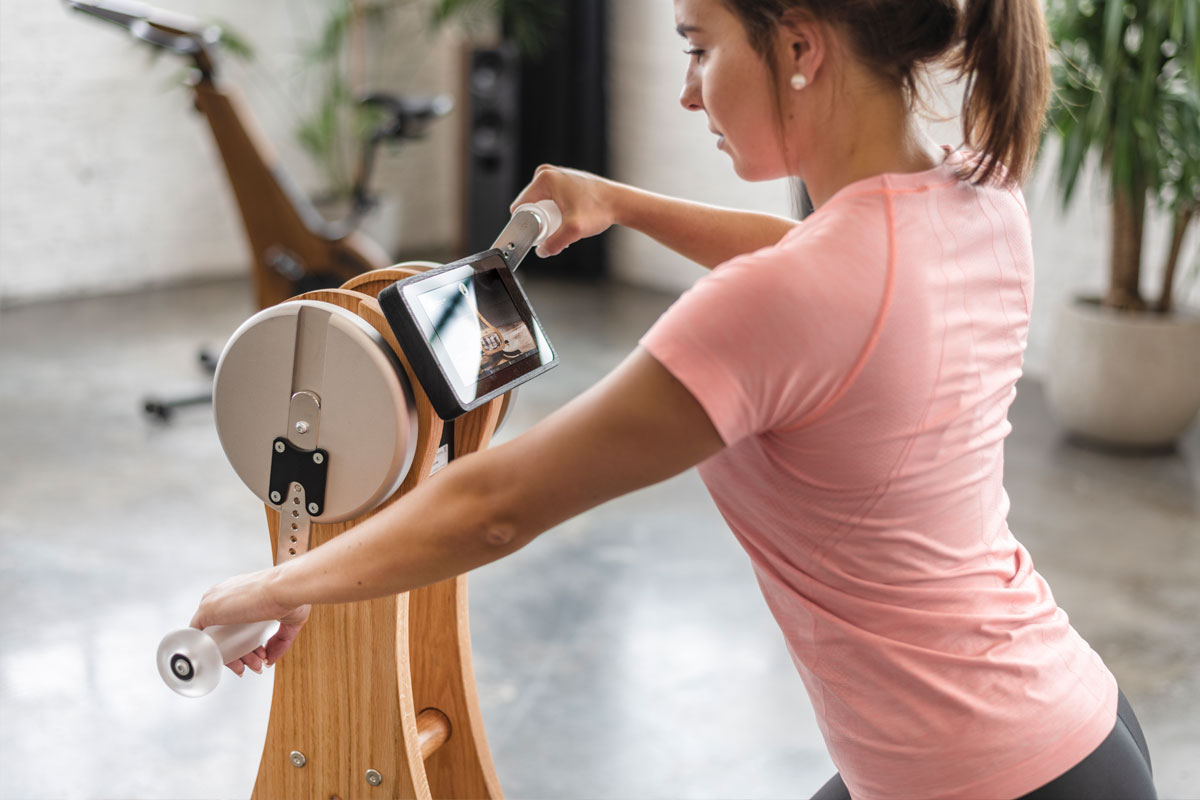 UPPER-BODY FITNESS
The WaterGrinder's paddle is ergonomically shaped to provide smooth, even resistance as it moves through the water tank. Water resistance is beautifully self-determined: the harder your push or pull the hand pedals, the greater the instensity and challenge to your workout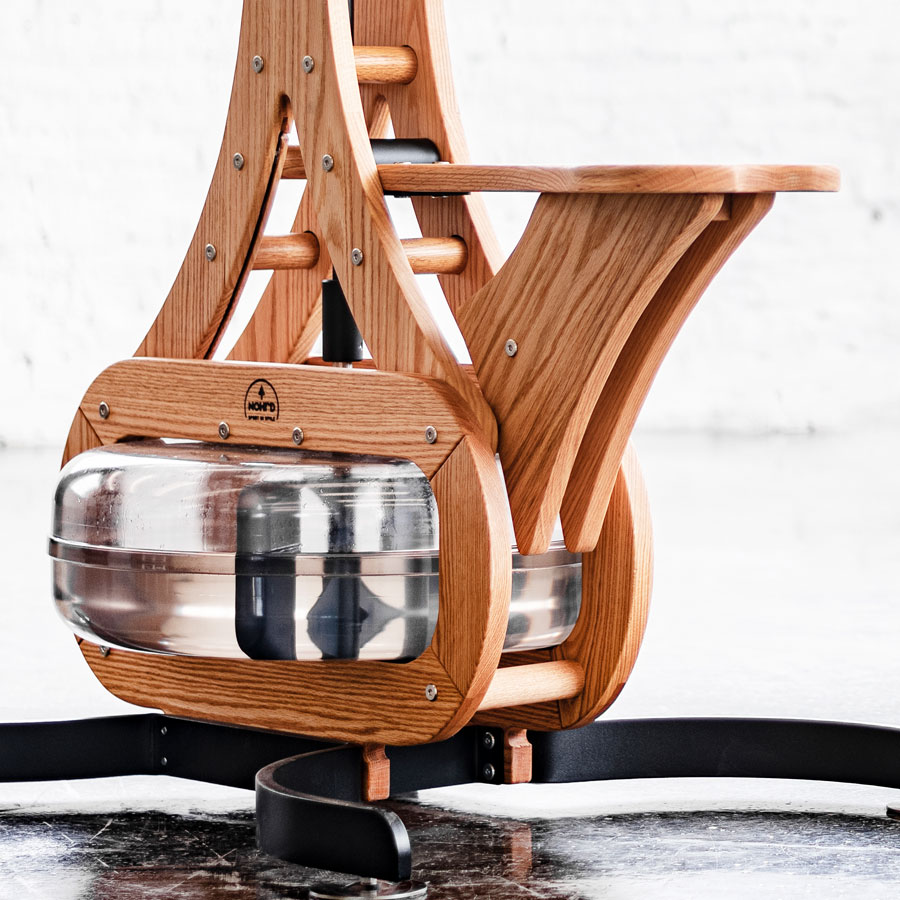 Wooden seat
FOR EXTRA COMFORT
The wooden seat can be set on either side of the WaterGrinder and at 3 different heights, enabling both pushing or pulling training. The machine can also be used without the seat from a standing position for more core intensity, but also for use from a wheelchair.

Also ideal for rehabilitation, the WaterGrinder's removable seat means that the machine can be used sitting down, standing up, or from a wheelchair. The extendable arms on the grinder allow for increased or reduced leverage during your workout.
ADJUSTABLE
INCREASE THE CHALLENGE
The hand crank can be set in 8 different positions to adjust resistance: the smaller the rotation radius, the higher the intensity.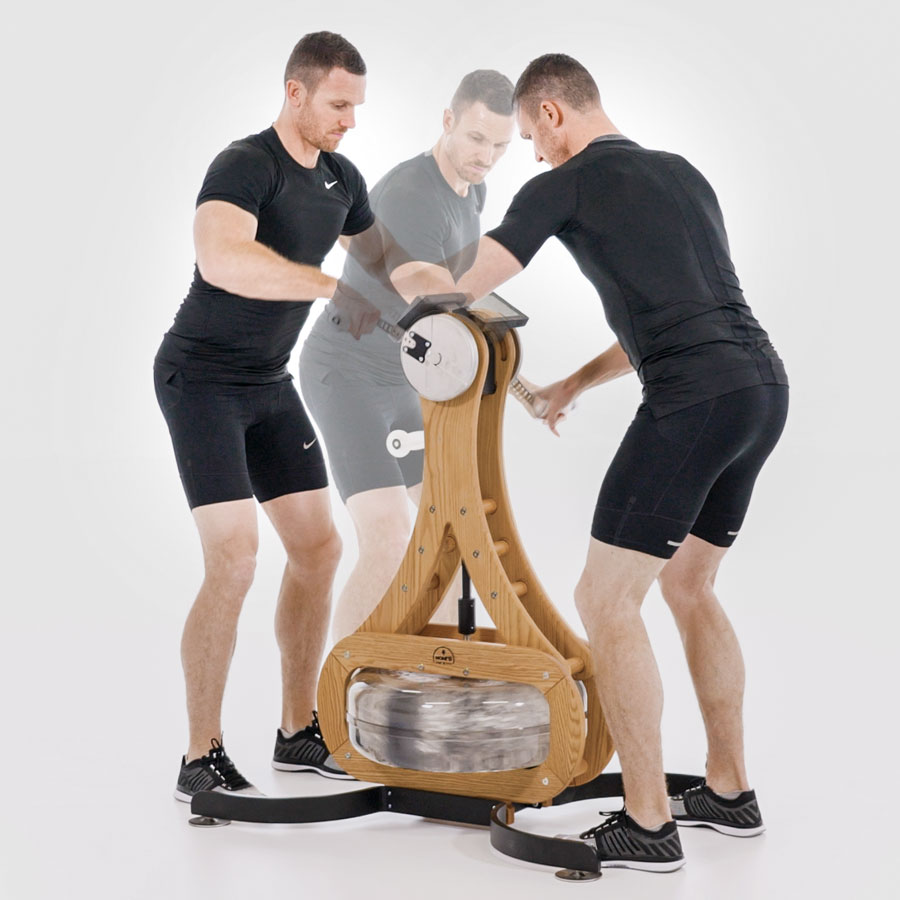 Positions
CHOOSE YOUR STANCE
Sit, stand, push or pull: the WaterGrinder can be used from both the front or back of the machine, as well as from the side with one arm. All positions will target your upper-body and core!
The Details
Exceptional Design
THE WOOD WE USE
Our Selection
INTERACTIVE TRAINING HUB
Unleash Your Potential with our Touchscreen Monitor
The WaterGrinder's new interactive monitor is designed to add a serious fun-factor to your upper-body workout. Experience seamless engagement through the intuitive touchscreen interface. The monitor's responsive design makes it so easy to explore an extensive range of training approaches. The monitor can be swiveled to either side of the WaterGrinder, providing you with full overview of your performance while you train.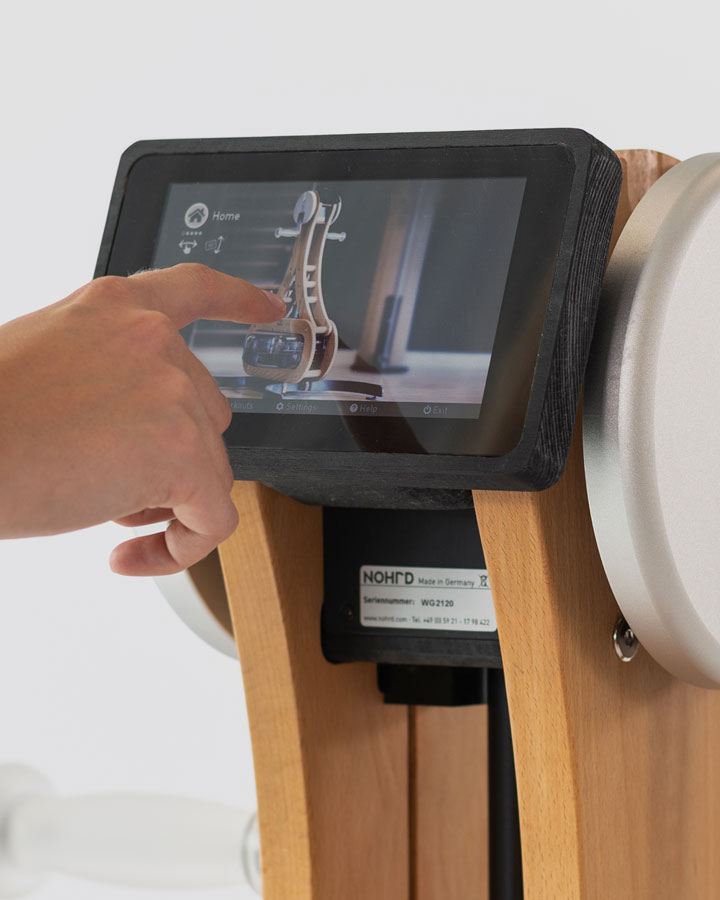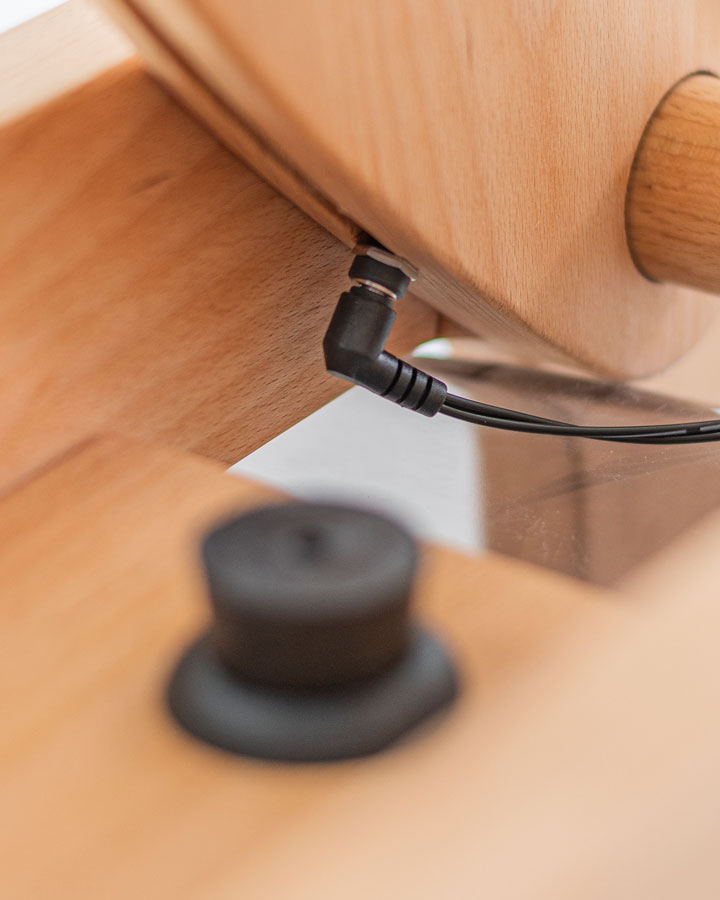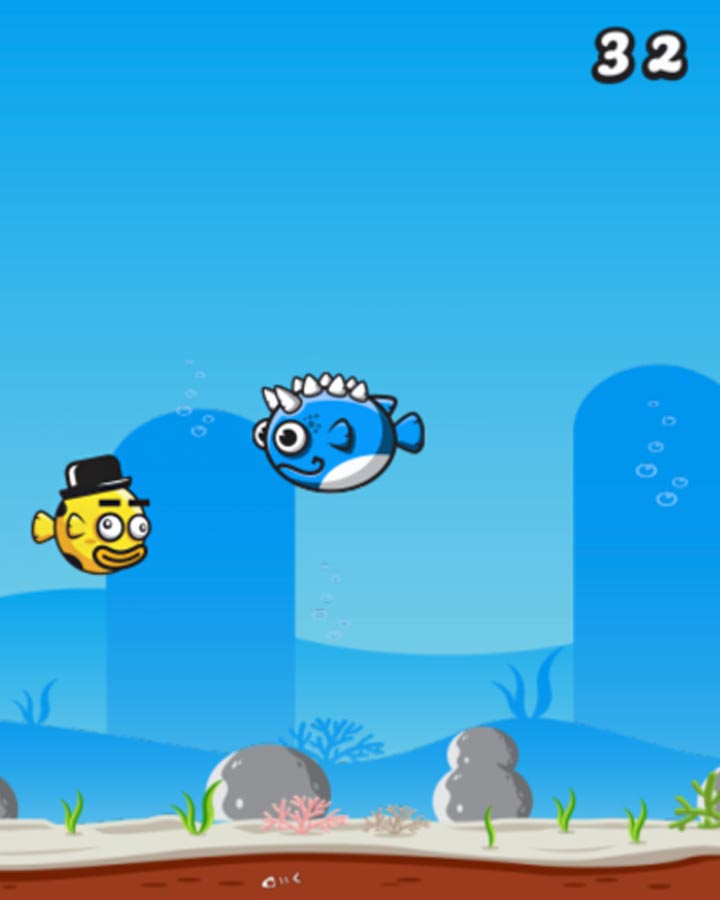 Interactive
Touchscreen
Immerse yourself in balanced, dynamic exercise sessions, designed for you to feel the rush of pulling, pushing, cranking and gliding in full 360° motion through your workout. Our curated Workout-of-the-Day sessions provide daily inspiration with fresh challenges that keep you engaged and motivated. Or dive into a game of propelling your fish on a forward journey, adding an extra fun-factor to your exercise routine. The precision monitor will provide real-time tracking of essential workout metrics, like time, heart rate, kcal burned, watts/hour and rpm. Get ready to challenge your upper-body & core like never before!